Key factors in e-commerce: Seventh look at the book
Key factors in e-commerce: Seventh look at the book
Key factors in e-commerce: Seventh look at the book
Finally, the time has come! The 2nd edition of the successful "Key Factors in E-Commerce" is now available. Get a small foretaste here already and gain first insights. If you don't know the first chapters yet, click here for the first, here for the second, here for the third, here for the fourth, here for the fifth and here for the sixth!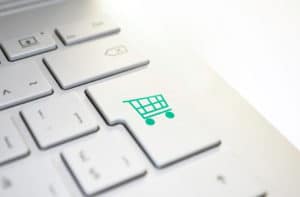 Prof. Dr. Richard C. Geibel and Robin Kracht from the E-Commerce Institute have jointly revised and updated the work. Secure your copy now here as an eBook or softcover!
7. Agenda for successful e-commerce
The implementation of the four key factors consists of establishing Customer Centricity and Data Driven Marketing as part of the corporate culture while pursuing a digital innovation and scaling strategy. The agenda for implementing this program means implementing each individual factor in the overall organization but also in sub-processes. An "e-commerce workflow" is likely to be helpful as a blueprint for changing the culture of the company and the behavior of the employees as a whole.
7.1 The implementation of the key factors – a workflow
A "workflow" stands for a fixed sequence of work steps that is run through repeatedly. The workflow for implementing the key factors in e-commerce discussed here should be applicable to all changes in the core processes of a company. A typical sequence for applying the key factors is shown in Fig. 7.1.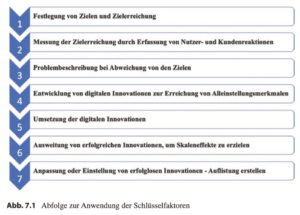 7.2 The implementation of the key factors
To apply the program to implement the four key factors, an agenda is set for each of the key factors presented here. Companies can incorporate these into their strategic goals and put them into practice.
7.2.1 Agenda for digital innovations
Above all, a digital innovation strategy requires readiness for and access to digital innovations. These two aspects determine the agenda for realizing digital innovations.
Measures for implementing digital innovations in e-commerce
Ensure readiness for digital innovations:
IT as a core process of the company, not just as infrastructure
IT managers as members of the management team
…
You want to learn more?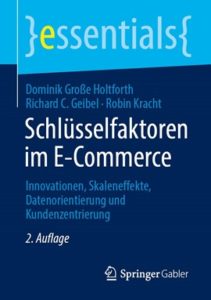 Look forward to further exciting insights and secure a copy as eBook or softcover now here!