Dr. Richard C. Geibel, Director of E-Commerce Institute
Dr. Richard C. Geibel, Director of E-Commerce Institute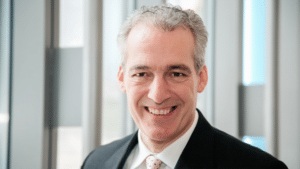 Dr. Richard C. Geibel, Dipl.-Inform. is head of the scientific "E-Commerce Institute Cologne". As a professor of business administration, especially corporate management and entrepreneurship, he designed, founded and accredited the German-language master's program "Digital Management" and the English-language, international master's program "Digital Management" at the Fresenius University of Applied Sciences in Cologne. He was awarded the academic title of "Visiting Professor" by the "Changchun University of Finance and Economics" in Changchun, China. His research focuses on digital transformation, digital commerce and digital entrepreneurship. As an alumnus of the Massachusetts Institute of Technology (MIT), Cambridge, Mass., USA, he regularly works with researchers at the "Alfred P. Sloan School of Management".
If you are interested in a collaboration, student projects, advice or theses in e-commerce, e-business or related subject areas, please feel free to email us here . You can reach Dr. Richard Geibel on +49 221 40 626 52  or +49 171 145 3333.
The links below provide more information about Dr. Richard Geibel: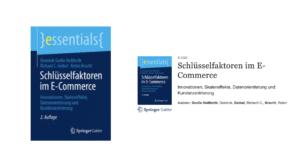 Project topics of the E-Commerce Institute
Projects of the E-Commerce Institute take place regularly within the framework of university cooperation. Student teams help companies to solve challenging problems in online marketing and e-commerce. But technical advice is also part of the project catalogue
Development of holistic, strategic marketing concepts

Development of individual omni-channel approaches for corporate customers

Support in the design and use of social commerce

Design of personalized social media strategies

Shop and e-commerce systems in mobile commerce

Conversion Optimization

SEO and SEA strategies

Implementation of web analytics

Market entry strategies in e-commerce

Company valuation in e-commerce

Strategies in multichannel retail

Implementation of same-day delivery

Online Marketing Agency Audit

Digitization of educational companies

Content marketing, especially in the DIY & finance sector

Optimization of returns management

Data protection in video conferencing systems in the health sector

Comparison of merchandise management and processing systems in e-commerce

Specification and programming of web and PWA applications.