Success factors Puma: why profit rose higher than at Nike
Success factors Puma: why profit rose higher than at Nike
Profit increases by 15 percent in Q4
Better figures than competitors such as Nike – Corona year 2020 weathered relatively well
The sports equipment manufacturer Puma has survived the Corona year 2020 relatively well. At least better than competitor Nike.
What helped the company to do so? What were the success factors? Read it in the following article from pressetext!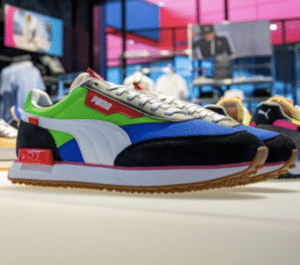 Herzogenaurach/Cologne (pte016/24.02.2021/11:30) – German sporting goods manufacturer Puma http://eu.puma.com increased its operating profit in the fourth quarter of 2020 by 15 percent year-on-year to 63 million euros. The company's sales increased by 9.1 percent to 1.5 billion euros. Although business suffered from the lockdowns in the first half of the year, Puma weathered the Corona year relatively well.
"Omnichannel-Marketing"
"One of the main reasons for Puma's success is its clever use of omnichannel marketing. The company is particularly good at using customer data to connect the buying experience in brick-and-mortar stores and online. In the lockdown, e-commerce was indispensable, but once stores are open again, suppliers must rely on a hybrid. This allows consumers to find reviews and price comparisons online and then shop seamlessly in-store," Richard Geibel, head of the E-Commerce Institute Cologne, tells pressetext.
With its fourth quarter results, Puma was significantly more successful than its sporting goods competitors. Nike, for example, achieved a sales increase of seven percent, while Under Armour suffered a minus of three percent. Adidas has not yet published fourth-quarter figures, but also posted three percent lower sales in the third quarter.
Cautiously optimistic for 2021
For the full year 2020, Puma's sales shrank 1.4 percent to 5.2 billion euros. Operating profit was 209 million euros, compared with 440 million euros in the previous year. The second quarter in particular had a major impact on the figures. The recovery in the second half of the year took place mainly on the Chinese market.
When it comes to its forecast for 2021, Puma is only cautiously optimistic. "The pandemic is unfortunately still present and is having a negative impact on our business. We expect these negative effects to continue in the first and partly second quarter, but we expect an improvement in the second half of the year," said Puma CEO Bjørn Gulden.