Events WiSe 2021/22 MDME
Events WiSe 2021/22 MDME
Last Update 09.11.2021
Finally, it's that time again. Discover our events for 2021 here. We are looking forward to guest lectures, workshops, conferences, etc. Register now.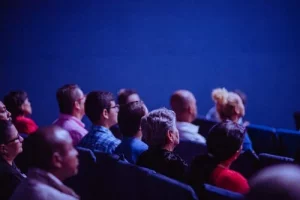 04.10. Rheinland Pitch No. 102, STARTPLATZ Köln, Im Mediapark 5
Monday, 6:00 pm, especially for MDME1; please register before attending!
https://www.startplatz.de/event/rheinland-pitch-102/?mc_cid=976d94bdce&mc_eid=eb63c55d8d
05.10. Guest lecture of Till Reimann, myfairtrade
Tuesday, 11:00 am – 12:30 pm, 4b OG2 SR 1+2 Founders with Fair Trade coffee and lemonade: https://www.myfairtrade.com
https://www.hs-fresenius.de/blog/menschen/fair-und-nachhaltig-ein-social-start-up-inkolumbien/
07.10. Beach Volleyball, International Students
All International Students, Playa de Cologne, https://www.playa.de
Thursday, 17:00 h, Register here à https://docs.google.com/forms/d/e/1FAIpQLSefabiQj_uxouTRi5WKBlSafGmfTJEQMGV-3A2jgfw56INOw/viewform
14.10. Master Evening for ALL Master students
STARTPLATZ, Im Mediapark 5, first floor
Thursday, 18:00 h – 22:30 h, MUST COME EVENT.
15.10. Master-Ball for Graduates, Gürzenich, Cologne
19.10. Guest lecture (in English) of John and Till, my fair network
Tuesday, 13:15 h – 14:45 h, 4c OG2 SR 4, Founder with Fair Trade Coffee from Columbia, and Maracuja Lemonade https://myfairnetwork.de
25.10. Guest lecture of Natalia Manczyk, Travelblogger/ Influencer
When?: On Monday at 9:30 h
Zoom-Meeting: https://cognos-agde.zoom.us/j/5221482081?pwd=bGg5L2xZOWtkSDB3QXJRaHBNME1EUT09
25.10. Guest lecture of Uwe Roschmann, Digitas Pixelpark, Social Commerce
Monday, 10:30 h – 12:00 h – Expert for Social Commerce from Pixelpark with great contacts to companies.
Especially for Master Thesis, Case Study and Project Members in Social Commerce.
Join here: https://teams.microsoft.com/l/meetup-join/19%3ameeting_YWJjYThlZjUtMmU2Ni00NjUzLWEwMzMtNGRhMTMwYWM4YzI1%40thread.v2/0?context=%7b%22Tid%22%3a%22d52c9ea1-7c21-47b1-82a3-33a74b1f74b8%22%2c%22Oid%22%3a%227be5423f-8d40-423d-9a59-2fb085aaca40%22%7d
27.10. Startup Breakfast, Web de Cologne
https://www.eventbrite.de/e/startup-breakfast-tickets-137253182965 (free registration)
06.11 / 07.11. Workshop with Facebook
Weekend event with certificate "Certified Digital Marketing Associate", certificate from
Facebook Fee of 99 US$ is waived with successful participation in the WS on 6/7/11.
• Day 1: Nov 6th 11am – 4.30pm (CEST)
• Day 2: Nov 7th 11am – 1.30pm (CEST)
• Language: English
Register Now: https://thrivewithfacebook0421.splashthat.com/
12.11. International Scientific Practical Conference 2021 (ISPC 2021)
Online lectures by researchers and graduates of HSF, Ambis (Prague) and EEU.
Click here for more information.
18.11. Guest lecture of Facebook, 10:00 h – 12:00 h
Celina Degen (Facebook Blueprint Trainer) about "Data Sources and Audiences."
Further information will follow.
18.11. Career Day of HSF, 11:00 – 15:00 h
Online event for every student.
Register here: https://www.hs-fresenius.de/anmeldung-zum-career-day-2021/
19.11. Digital Conference 2021: Digital Strategy 2.0
When?: 14:00 Uhr – 17:00 Uhr
Where?: CCD Düsseldorf and online
More information you get here.
24.11. Startup Breakfast, Web de Cologne