Alumni in Focus 1/2
Alumni in Focus 1/2
Welcome to our series of articles about the careers and careers as young professionals of former Digital Management students!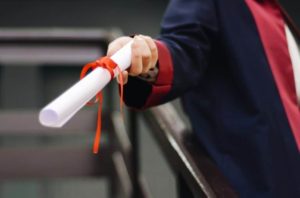 Alumna Sunny Uyen Le successfully completed her master's degree in Digital Management at the Fresenius University of Applied Sciences in Cologne this year. What motivated you to study Digital Management back then? And where is she now in her career? In the following, she provides a few insights:
Study abroad is nowadays not just a dream anymore for many students over the world. It's a completely achievable goal if you pursue it. For some European countries like Germany which offer international students many interesting study programs and strong supports, the opportunities for students are broader and studying in Germany is not only an exciting journey but also well paid off if you try your hardest. Speaking from my own experience who used to study in two different countries not to count my own country, I hope that what I'm sharing in the following can help other students to gain some insights before deciding to study in Germany, especially choosing M.A. Digital Management at Hochschule Fresenius.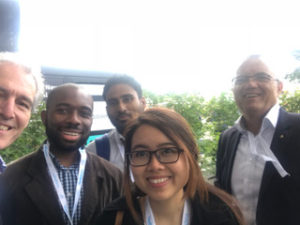 After graduating Bachelor of Commerce in Australia, I went to work for more than 2 years, however, I always felt that my knowledge and life experience is not enough.  I decided to continue my Master study to broaden my knowledge and develop myself. At this time, I had 2 options: pursuing Masters in Australia but not in my current city or going to Germany, a completely new country. Because I wanted to experience a new environment and push myself outside of my comfort zone, I decided for the latter one. So, I was looking forward to new challenges and opportunities in Germany. I would say having these two options is never easy to decide. After a long time of research and a long decision-making process, I chose the program M.A Digital Management at Hochschule Fresenius because I wanted to learn more about digital marketing and management, and upgrade my knowledge about new advanced technology. I still remember when I first got the admission from Hochschule Fresenius, I was very happy but also worried about what would happen in future.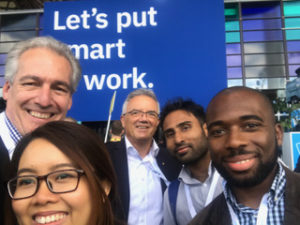 For me, the beginning time was difficult because I had to get used to everything new in Germany without knowing German. Even though I'm lucky of having some family members here who supported me, but I think the only way to be independent is having some language skills. Therefore, I spent the first semester learning German, so that I felt more comfortable to integrate into the new culture and system here. It was a challenging time because I had to focus on many new things, but I also learned a lot during this time. In addition, the fun of meeting new friends, learning new cultures and the language also gave me a lot of positive energy and motivation to do things better and more efficiently.
For international students, I think it is better to learn some basic German before coming to Germany even though your study program is in English. It is a key to help you integrate to the new environment quick and easily. I am sure someone might say that German language is difficult, but I am also sure that if you are already in an advanced level of English, you can achieve the level of B1 German within 6 months. With the German basic level, it not only helps you to get used to the new country faster but also giving you a chance to having more opportunity to look for a part-time job, internship while studying, etc. However, it is absolutely depending on you, you totally can study and live in Germany without knowing German. Most people in the big cities, for example Berlin, Cologne, Munich etc. can speak English well, you might have some difficulty when traveling to the smaller town, suburbs and especially the rural areas as not many people there speak English fluently. I personally think that people should always take a chance to learn the language and culture in the country they are living, it is a great opportunity for you to understand the people better. It is also a strong trait that modern businesses look for when hiring.
Click here for part two.