Events WiSe 2021/22 MDME
Events WiSe 2021/22 MDME
Last Update 09.11.2021
Endlich ist es wieder soweit. Entdecken Sie hier unsere Events für das Jahr 2021. Wir freuen uns auf Gastvorträge, Workshops, Konferenzen usw. Registrieren Sie sich jetzt.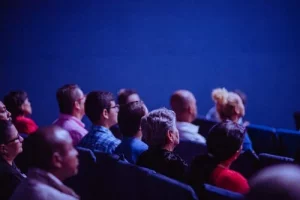 04.10. Rheinland Pitch No. 102, STARTPLATZ Köln, Im Mediapark 5
Montag, 18:00 Uhr, speziell für MDME1; bitte vor der Teilnahme anmelden!
https://www.startplatz.de/event/rheinland-pitch-102/?mc_cid=976d94bdce&mc_eid=eb63c55d8d
05.10. Gastvortrag von Till Reimann, myfairtrade
Dienstag, 11:00 – 12:30 Uhr, 4b OG2 SR 1+2 GründerInnen mit Fair Trade Kaffee und Limonade: https://www.myfairtrade.com
https://www.hs-fresenius.de/blog/menschen/fair-und-nachhaltig-ein-social-start-up-inkolumbien/
07.10. Beach Volleyball, International Students
All International Students, Playa de Cologne, https://www.playa.de
Thursday, 17:00 h, Register here à https://docs.google.com/forms/d/e/1FAIpQLSefabiQj_uxouTRi5WKBlSafGmfTJEQMGV-3A2jgfw56INOw/viewform
14.10. Master Evening for ALL Master students
STARTPLATZ, Im Mediapark 5, erster Stock.
Donnerstag, 18:00 h – 22:30 h, MUST COME EVENT.
15.10. Master-Ball for Graduates, Gürzenich, Cologne
19.10. Gastvortrag (auf English) von John und Till, my fair network
Dienstag, 13:15 Uhr bis 14:45 Uhr, 4c OG2 SR 4,
Gründer mit Fair Trade Coffee aus Kolumbien, und Maracuja Limonade: https://myfairnetwork.de
25.10. Gastvortrag von Uwe Roschmann, Digitas Pixelpark, Social Commerce
Montag, 10:30 Uhr bis 12:00 Uhr – Experte für Social Commerce von Pixelpark mit guten Kontakten zu Unternehmen.
Speziell für Masterarbeiten, Case Studies und Projektmitarbeiter im Social Commerce
Hier teilnehmen:
https://teams.microsoft.com/l/meetup-join/19%3ameeting_YWJjYThlZjUtMmU2Ni00NjUzLWEwMzMtNGRhMTMwYWM4YzI1%40thread.v2/0?context=%7b%22Tid%22%3a%22d52c9ea1-7c21-47b1-82a3-33a74b1f74b8%22%2c%22Oid%22%3a%227be5423f-8d40-423d-9a59-2fb085aaca40%22%7d
25.10. Gastvortrag von Natalia Manczyk, Travelblogger/ Influencer
Montag 9:30 Uhr
Zoom-Meeting: https://cognos-agde.zoom.us/j/5221482081?pwd=bGg5L2xZOWtkSDB3QXJRaHBNME1EUT09
26.10. Gründerabend von Entrepreneurs Club Cologne
Uhrzeit: 19:00 Uhr, Veranstaltungsort: The Ship, Vitalisstraße 67, 50670 Köln.
Weitere Infos hier: https://www.eventbrite.de/e/grunderabend-74-tickets-179498142777?aff=erelpanelorg
27.10. Startup Breakfast, Web de Cologne
Ort: Gateway Exzellenz Start-up Center – Universität zu Köln, Vitalisstraße 67, 50827 Köln
https://www.eventbrite.de/e/startup-breakfast-tickets-137253182965 (kostenlose Registrierung)
06.11 / 07.11. Workshop mit Facebook
Wochenendveranstaltung mit Zertifikat "Certified Digital Marketing Associate", Zertifikat von
Die Facebook-Gebühr von 99 US$ entfällt bei erfolgreicher Teilnahme am WS am 6/7/11.
Tag 1: 6. November 11 Uhr – 16.30 Uhr (MESZ)

Tag 2: 7. November 11 Uhr – 13.30 Uhr (MESZ)

Sprache: Englisch
 Jetzt anmelden: https://thrivewithfacebook0421.splashthat.com/
12.11. International Scientific Practical Conference 2021 (ISPC 2021)
Online-Vorträge von Forschern und Absolventen der HSF, Ambis (Prag) und EEU (Tiflis).
Für weitere Information klicken sie hier.
18.11. Gastvortrag von Facebook, 10:00 Uhr bis 12:00 Uhr
Celina Degen (Facebook Blueprint Trainer) about "Data Sources and Audiences."
Weitere Informationen werden folgen.
18.11. Career Day of HSF, 11:00 bis 15:00 Uhr
Online Veranstaltung für jeden Studenten
Jetzt anmelden: https://www.hs-fresenius.de/anmeldung-zum-career-day-2021/
19.11. Digitalkonferenz 2021: Digitalstrategie 2.0
Freitag den 19.11., 14:00 Uhr bis 17:30 Uhr
Wo?: CCD Düsseldorf und online.
Weitere Informationen erhalten Sie hier.
24.11. Startup Breakfast, Web de Cologne
Informationen folgen.