DEPT I Career Opportunity for Students and Young Professionals
DEPT I Career Opportunity for Students and Young Professionals
For our office in Cologne, we are looking for a Working Student / Intern for Amazon Advertising (m/f/div) who brings excellent initiative and motivation.
DEPT I Working Student / Intern Paid Advertising (m/f/div)
As a Working Student / Intern at Amazon Advertising (m/f/div), you will plan marketing measures with the search or programmatic team to reach our clients' target groups. Furthermore, you will support our Search or Programmatic Advertising Consultants in creating and continuously optimizing accounts. Additionally, you will analyze campaigns and create data-based reports for our clients.
"If you are passionately interested in applying your academic knowledge into practice while opening the door to exciting professional opportunities, then we have the right challenge for you!"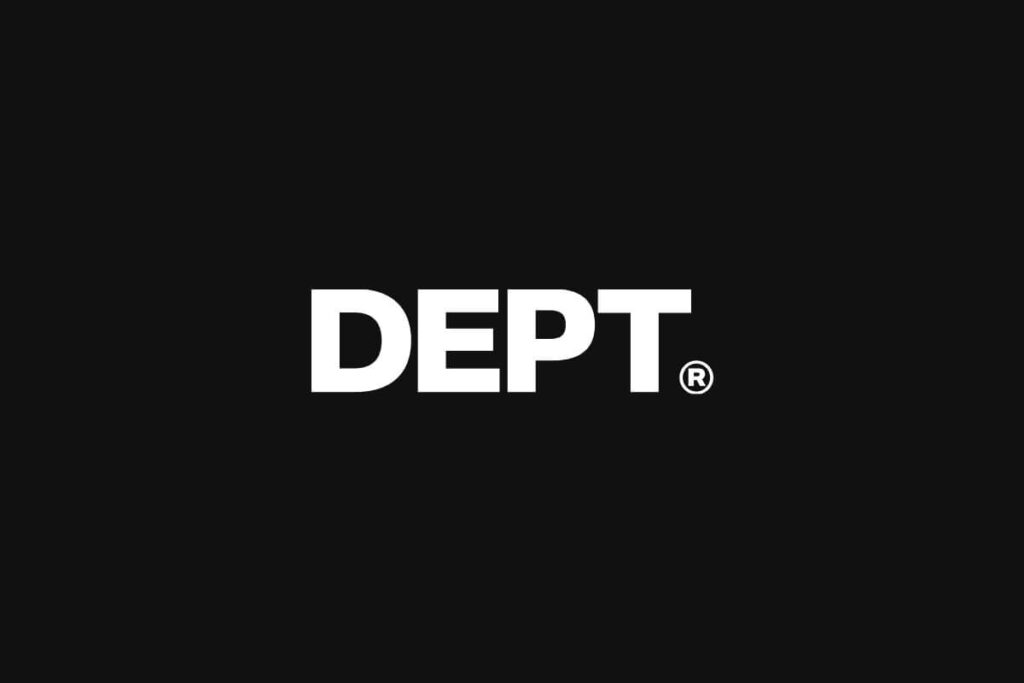 WHERE
YOU
have experience in online marketing
have a high affinity for numbers and first insights into SEA and AdWords campaigns or Google Display
can quickly familiarize yourself with new topics, are vital in communication, act in a highly customer-oriented manner, and have excellent analytical and conceptual skills
are characterized by a strong will to perform, commitment, quality awareness, and a hands-on mentality
have a very good written and oral knowledge of English (German would be a "nice to have" – but not mandatory)
are experienced in working with Word, PowerPoint, and especially Excel, are interested in eCommerce and new technologies
WE OFFER
we love diversity – at DEPT®, we welcome talented people from every nationality, background, and orientation. We believe in an environment where everyone can be themselves and feel valued for who they are and what they do.
we love our environment and sustainability – DEPT® is B – CorpTM certified
we care about society & the planet.
We love our Dumpsters – DEPT® cares about the mental health of our employees.
We love the flexibility – you can work from home or in one of our offices.
We also have a remote work policy within Europe.
We love to party – Global get-togethers with your international colleagues at our (local) events – plus the DEPT Festival and exciting future events!
We love our clients – An excellent client portfolio with exciting brands that want to grow together with us and rethink digital marketing in a future-oriented way.
DEPT® is a pioneering, global digital agency that creates end-to-end digital experiences for brands like Google, KFC, Philips, Audi, Twitch, Patagonia, and eBay. Our goal is simple: build a culture that inspires the best work of your life. Work that helps move our clients forward. And while it's not our ultimate goal, winning awards sure does feel nice when it happens.
Why DEPT®?
We are pioneers at heart. This means we are always leaning forward, thinking of what we can create tomorrow that does not exist today. We were born digital, and we are a new model of agency with a deep skillset in tech and marketing. We hire curious, self-driven, talented people who never stop innovating.
Our culture is big enough to cope and small enough to care. With people across 20+ countries, we're big enough to provide you with the best tools, global opportunities, and benefits that help you thrive. While acting small by investing in you, your growth, and your team, and giving you the autonomy to solve our client's problems, no matter where you are. Lastly, we are a B Corp-certified company passionate about purpose-driven work. We hope that you can feel good about the contributions DEPT® is making to the world, and we always have an open door for your ideas in making the world a better place.
At DEPT®, we take pride in creating an inclusive workplace where everyone has an equal opportunity to thrive. We actively seek to recruit, develop, nurture, and retain talented individuals from diverse backgrounds with varying skills and perspectives.
Not sure you meet all qualifications?
Apply, and let us decide! Research shows that women and members of underrepresented groups tend not to apply for jobs when they think they may not meet every requirement, when in fact, they do. We believe in giving everyone a fair chance to shine.
We also encourage you to reach out to us and discuss any reasonable adjustments we can make to support you throughout the recruitment process and your time with us.
Want to know more about our dedication to diversity, equity, and inclusion? Check out our efforts here.
Take your chance and apply now:
martin.fischer@deptagency.com
Phone: +49 160 91039170