Livestream E-Commerce in China: Taobao Takes the Lead
Livestream E-Commerce in China: Taobao Takes the Lead
Emerging from China, livestream commerce stands as a sizzling trend in the world of eCommerce, with the possibility of expanding its reach to other global regions. In the Chinese market, the landscape of livestream commerce has grown fiercer, as numerous contenders rise to contest Taobao's once-unquestioned dominance.
Originating in 2016, livestream commerce emerged in China as a revolutionary concept fusing live video streaming and online shopping. Fueled by the pervasive use of smartphones and the omnipresence of online payment methods, this inventive shopping experience enraptured millions of Chinese consumers. Since its nascent stages to the present, livestream commerce has undergone substantial evolution, propelled by the ascent of influencers, inventive features, and a pandemic-induced surge in popularity. By 2020, China's market for shoppable livestreams had skyrocketed to exceed one trillion yuan, reshaping both shopping behaviors and the rapport between consumers and brands. As this sector advances into a phase of widespread integration in China, the landscape of service providers progressively diversifies: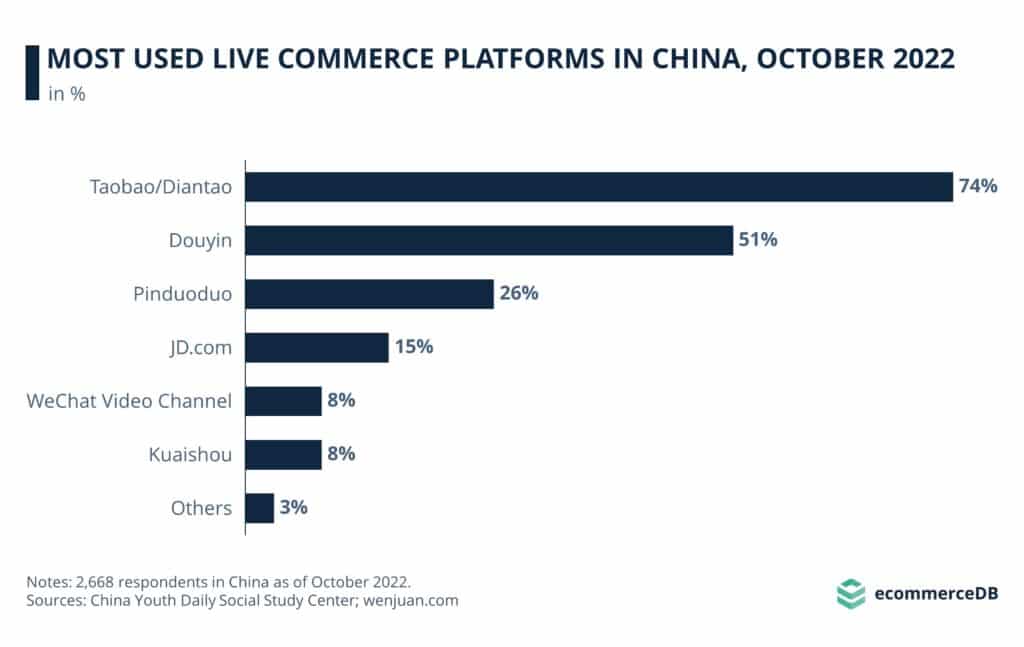 Taobao/Diantao: China's Most-Used Livestream Platform
Based on the most recent usage statistics as of October 2022, Alibaba's established eCommerce hub, Taobao, along with its prominent livestreaming application Diantao (previously recognized as Taobao Live), undeniably command the highest popularity among Chinese live commerce enthusiasts, boasting an impressive usage rate of 74%. Securing the second position, Douyin garners a usage rate of 51%. Pinduoduo and JD.com also make their mark with usage rates in the double digits, while WeChat Video Channel and Kuaishou lag behind with a mere 8% usage rate each.
Surpassed in Gross Merchandise Volume (GMV)
In terms of Gross Merchandise Volume (GMV), Kuaishou and Douyin have already surpassed Taobao and Diantao, as indicated by data from 100ec.cnm Forward Intelligence (Qianzhan) and Syntun. Taobao swiftly established itself as the frontrunner in the livestream commerce arena since its inception in 2016, commanding more than half of the GMV in the sector until 2020. However, Kuaishou and Douyin progressively gained traction in the subsequent years, contributing larger shares of GMV than the former leading platform, Taobao/Diantao, in 2022.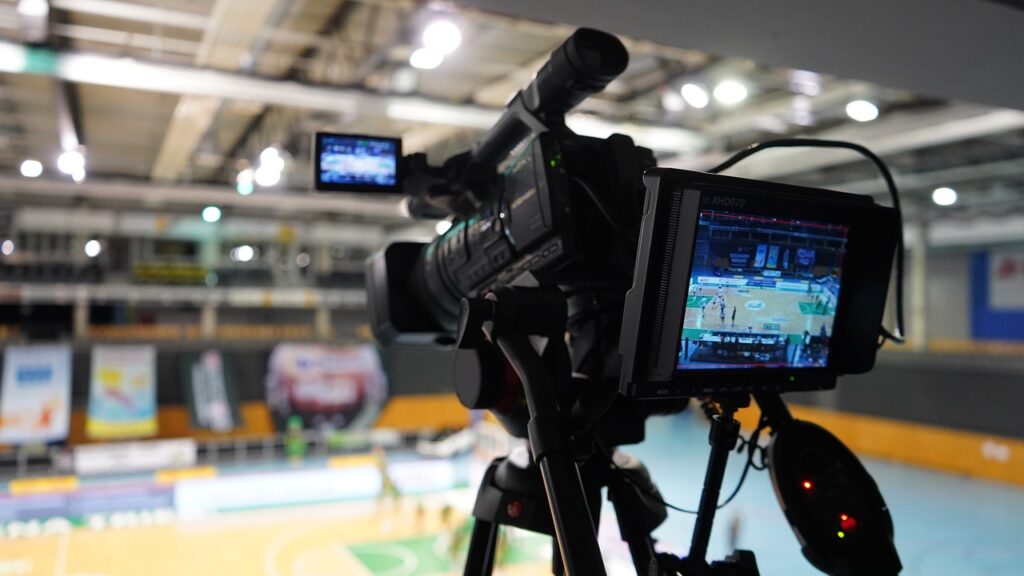 Prospects for Livestream Commerce Beyond the Chinese Borders
As the landscape of livestream commerce in China undergoes continuous transformation, the ascent of platforms such as Kuaishou and Douyin signifies an increasing diversity and competitiveness within the market. Livestream commerce has fundamentally redefined the manner in which brands establish connections with their audience in China, and its potential to reshape the eCommerce terrain extends to other nations as well.
The realm of cross-border endeavors within China's livestream commerce market is currently experiencing a notable surge. Major eCommerce players not rooted in China, such as Otto Group, have also ventured into the realm, introducing their own livestream shopping functionalities. However, opinions on the matter remain divided. While platforms like TikTok and YouTube are in the process of developing live shopping features, Instagram and Facebook have disclosed their intentions to discontinue their live shopping initiatives.