E-commerce in China: Market and culture
E-commerce in China: Market and culture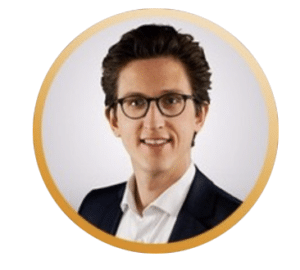 Part 2 of Jan Dominik Gunkels article about E-Commerce in China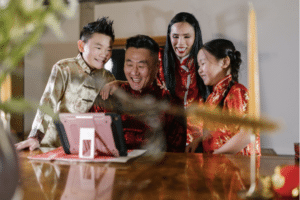 #3 Insufficient Respect for the Pride and Culture of the Chinese People
Chinese are proud people with millennia of celebrated history. If you want to do business with them, they expect that you endear yourself to them. Most products offered based on European material will not be accepted. Expect to recreate all your brand imagery with Chinese people and adapt it to local norms, values and events. Your product may be foreign, but it needs to feel sufficiently local to your consumers, while still exhibiting some of its heritage. A tightrope walk.
"No matter how great your own brand value is in the domestic market, a foreign company has to start from scratch in China." — Peter Heckmann, Managing Director Alix Partners [19]
Part of the Chinese culture is an almost obsessive consideration phase. Therefore, a product needs masses of content to show its benefits and superiority. Product pages will be long beyond the understanding of a Western webdesigner. Translating existing content will thus by far not suffice.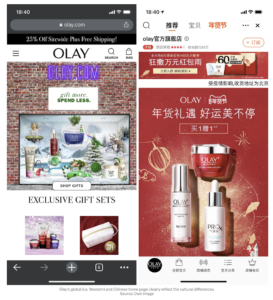 You will also need video content. Alibaba has recently started to demand explaining video footage for each product. If it is not there, the product gets penalized.
Lastly, during this consideration phase, Chinese consumers will want to haggle. It is not uncommon that customers use the chat functions to ask for a discount. Slow reaction times are a zero-discount policies are fierce conversion killers.
Due to the cultural dissimilarities and the size of the Chinese market, launching a product is a significantly larger effort than in a western home market, but the potential payoff is also much larger. Just imagine how many consumers will make a purchasing decision based on a German piece of content vs. on a Chinese one.
Case Study: Cosnova's Cross-Border E-Commerce in China
In 2018 Cosnova founder Christina Oster-Daum found herself managing a successful cosmetics company with subsidiaries in several European and American countries. However, the great market in China had remained elusive.
She knew the strong and growing demand for beauty products. Further proof was provided by grey importers, so-called DaiGou. They were already importing Cosnova brands, like essence and CATRICE, and selling them on digital platforms.
"Our brands were already present in China before we became active ourselves." — Cosnova-CEO Christina Oster-Daum [19] While this situation meant Cosnova was already selling in China, it had no control over its brands. DaiGous could free-ride on the good reputation and even ultimately endanger it.
Going all in by founding a wholly foreign-owned enterprise (WFOE) and directly entering the Chinese market at first seemed difficult due to the peculiarities of the market as described above. Soon it turned out to be virtually impossible as Cosnova had pledged against animal testing and Chinese regulation calls for state-conducted animal testing for imported cosmetics.
Understanding their need for a partner to help develop the China strategy, they set out to solve the challenge. Here is the solution they found, working with an agency focused on e-commerce strategies and implementation for the Chinese market.
April 2019 saw the launch of their Tmall Flagship-Store for essence and CATRICE. [20] As you can see by the ".hk" in the link, it is based in Hongkong. This so-called cross-border business allows customers from mainland China to order the products but does not trigger the animal testing regulation. It has other advantages like not having to invest time and money into establishing a Chinese entity and registering products. It is less risky and requires fewer capital then setting up an own Tmall store. [21] In May 2020 Cosnova started to work with the Chinese Influencer Yanjiu. The marketing campaign led to a huge but undisclosed number of orders, 97% of which came from new clients, with a staggering conversion rate of 31%. [20]
As local legislators have announced, we can expect an easing of regulations on animal testing as part of the required approvals for cosmetics in May 2021. Consequently, numerous international players are positioning themselves to enter the domestic market, i. e., to sell directly out of warehouses in mainland China. One of them is Cosnova.
Even for an established company with many global activities, entering China was not a trivial matter. Only strong focus by the CEO and a cross functional team with strong capabilities inside Cosnova allowed for the rapid and successful execution of its China strategy, with all the necessary budgets, marketing activities and product localizations. This strong C-level support will remain crucial.
"We want to keep developing and respond to customer needs as well as possible. Otherwise you will be quickly overtaken by the local brands." — Elisa Boldt, Marketplace Manager China at Cosnova
With the initial success on Tmall, Cosnova now plans its launch on WeChat, VIP and Little Red Book, thereby building its stronghold in the Chineses e-commerce ecosystem.
Your Next Steps to Enter the Chinese E-Commerce Market
With the market potential in China being so evident, it is only a question of time when a growing brand manufacturer should embark on this venture. As a founder myself, I generally cherish an optimistic let's do attitude. But after having lived and worked in China myself, let us hear another expert opinion:
"If a brand wants to use this potential, it should carefully weigh up the necessary measures. It requires a market-specific strategy and ideally an implementation partner on site who helps to control everything from day-to-day operations to marketing activities." — Karl Wehner, Managing Director Alibaba Group (Germany, Switzerland, Austria, CEE, Turkey)
There are ample risks and uncertainties associated with the Chinese market, think of the social credit point system, capital flow controls, joint-venture regulations — just to name a few. My conclusion as entrepreneur, agency professional and lecturer on internationalization strategies is absolutely in line with Karl Wehner's quote: If you want to go to China, make it a five year project, spend the first two years planning, enter the market with a partner, and don't expect a break-even before year five. Of course this is highly generalized, so you might be able to do it in three years. But you will not be able to do it in one. And you will most likely not be able to do it alone.
Red the first article here.
List of References:
[19]https://www.handelsblatt.com/unternehmen/handel-konsumgueter/e-commerce-in-china-so-koennen-deutsche-haendler-beim-milliardengeschaeft-am-singles-day-mitverdienen/26596224.html
[20]https://etailment.de/news/stories/China-Wachstumsmarkt-fuer-deutsche-Marken-Cosnova-Goes-East-Alibaba-23211
[21]https://www.azoyagroup.com/blog/view/how-tmall-tmall-global-are-different-and-why-it-matters-to-brands/