E-Commerce Market Analysis 2021
E-Commerce Market Analysis 2021
7 E-commerce industries in the online marketing check
How can your company survive in the competition of online stores? The Searchmetrics E-Commerce Market Analysis 2021 shows you how you can position yourself sustainably with market-specific insights and practical tips for seven selected sectors of German e-commerce.
The study contains relevant key figures, analyses and market-specific data, such as market shares of the top 10 domains, distribution of search intent, relevant product categories, monthly search queries per keyword and much more of the seven e-commerce industries: Beauty, DIY, Electronics, Fashion, Health, Furniture, Sports.
Get an insight into the content of the whitepaper here.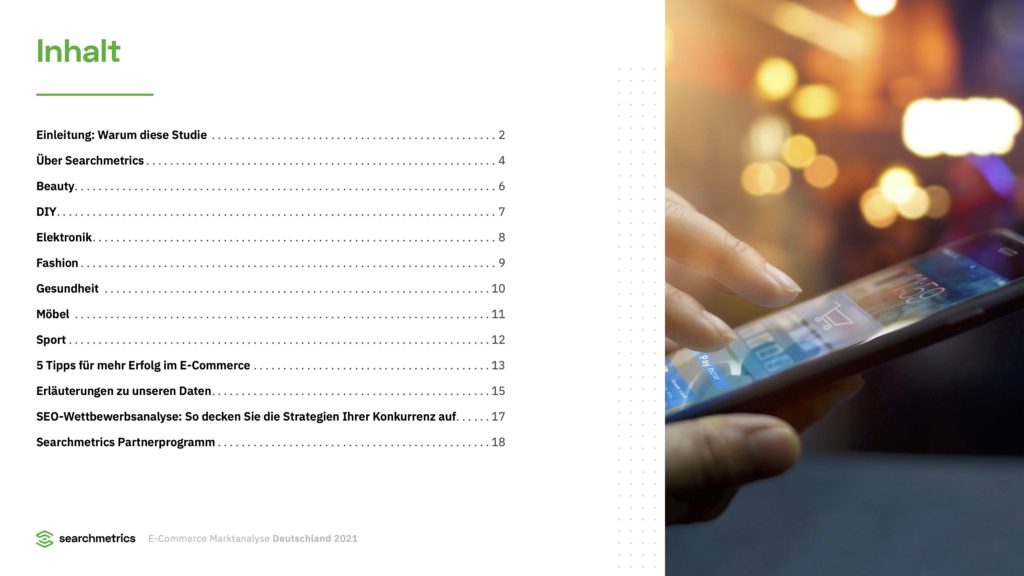 Source: Acquisa
If we have piqued your interest with this small excerpt from the white paper, you can download the white paper below here on Acquisa's site.
You can find more white papers from Acquisa about e-commerce that might be of interest to you here.