Digital Management in Covid 19 Pandemic and Post-pandemic times
Digital Management in Covid 19 Pandemic and Post-pandemic times
International Scientific-practical Conference 2021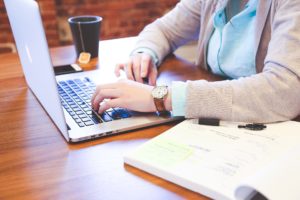 On 12. November 2021 East European University (Georgia) along with its partner Hochschule Fresenius University of Applied Sciences (Germany) organizes joint Online International Scientific-Practical Conference. We are delighted to invite you to this exciting conference!
Head of the Conference Organizing Committee:
– Prof. Dr. Richard Geibel, Hochschule Fresenius University of Applied Sciences (Germany)
– Prof. Dr. Shalva Machavariani, East European University (Georgia)

Conference Objective:
Evaluating the Covid 19 pandemic and post-pandemic environment and identifying opportunities for digital management. Content covers topics such as: Digitalization, Digital Transformation, E-Commerce, AI, Big Data, Block Chain, Online Marketing, Digital Law, Digital Social Innovation or Digital Ethics.
Publications in the conference proceedings 
The conference editorial board will select the best scientific papers reflecting novelty and best practices presented for the conference. These papers will be published free of charge in the conference proceedings.
Who is eligible to apply?
Doctoral and Post-doctoral students, researchers and practitioners from the conference organizing universities and other higher education institutions.
The online conference on November 12, 2021 will be held in English via Microsoft Teams. Participation is free of charge.
The registration deadline is June 1, 2021.
Further information and conditions of participation of the International Scientific-Practical Conference can be found in the Conference Booklet.
To apply, please submit the Application form along with your abstract to sciencepapers@eeu.edu.ge.
We look forward to welcome you at the conference!
For more information, feel free to read the conference announcement on the website of our partner university East European University!