Data Driven Business in E-Commerce
Data Driven Business in E-Commerce
E-business, and especially e-commerce, is essentially characterised by the fact that business and sales processes are carried out on digital and networked platforms. These digital processes are essentially determined by the fact that a large amount of data can be collected on the number and sequence of transactions. This situation, also known as "big data", initially increases the transparency of the business and marketing processes. However, due to the large number and complexity of the available data, it also represents a challenge for many, especially medium-sized companies. Under the heading "Data Driven Business", the E-commerce Institute develops and makes available concepts for the development and control of key figures in e-commerce.
There are already articles on this topic: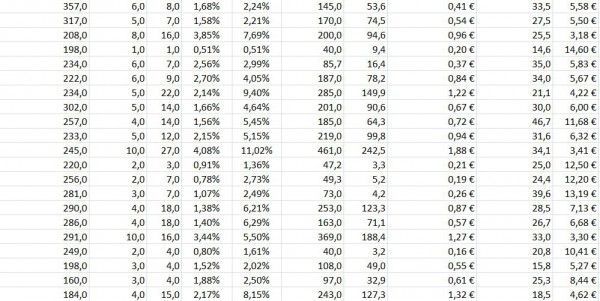 Data Driven Business addresses the key success factors in e-commerce. These are based on the target function, which is geared towards economic return. This is generated by value creation in online marketing on the one hand and by organizational-logistical efficiency, which includes product and range quality, on the other. Data driven business in e-commerce now means that data is collected and analysed for both pillars of value creation in e-commerce, so that the analysis can be used to optimise and control e-commerce business.
Typical issues in Data Driven Business
Added value in e-commerce is thus created through efficiency in marketing, i.e. in online marketing, as well as through efficiency in the logistical-organisational processes. This gives rise to the following exemplary questions for data-driven e-commerce:
Design and structure of the web analysis
Setup and structure in online marketing
KPIs in e-commerce
Assignment of marketing success to communication channels (attribution)
Linking of logistics and online marketing indicators
and much more.
Advantages of the Data Driven Business
Data Driven Business in e-commerce is like many key figure-based control systems: First and foremost, they reduce complexity. By combining the information underlying marketing success in condensed key figures and key figure systems, even complex e-commerce systems can be controlled and led to success. This also creates the opportunity to react dynamically and flexibly to market and organizational changes.
Do you have questions about Data Driven Business? Please write to us at info@ecommerceinstitut.de.