Christmas business: The right preparation for your online store
Christmas business: The right preparation for your online store
How does an online store prepare for the Christmas season?
The fourth quarter of a financial year always promises a lot of sales. In 2020, this quarter saw a particularly strong increase in B2B online retailing due to the corona. To take advantage of the momentum in the 2021 Christmas season, companies should take measures early on. Here are some suggestions for doing so.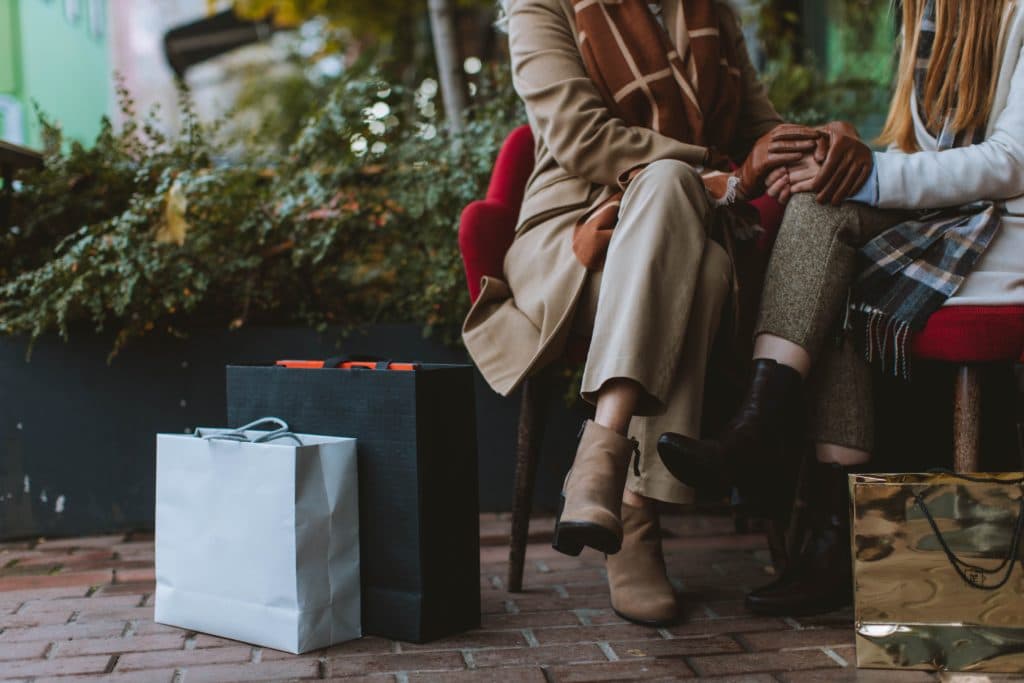 Significance of the Christmas trade
83.3 billion euros – that's how high online retail sales were in Germany in 2020. Compared to the previous year, this was an increase of almost 15 percent (72.6 billion euros). The growth was even greater in October and November. According to a consumer study by the German E-Commerce and Distance Selling Trade Association (bevh), online sales in this period exceeded those of 2019 by a good 17.5 percent. This underscores the continued importance of the Christmas business.
Of course, the good result was largely due to the contact-restricting measures against the spread of the Corona pandemic: most retail stores had to close for an extended period. And whether the sales-boosting effect will be repeated to this extent in 2021 is questionable in view of vaccinations and targeted relaxations.
But for many German citizens, online orders are now an integral part of their shopping behavior – and are likely to remain so. E-commerce will also benefit from this in B2B Christmas business in 2021, provided it prepares for this early on.
Advertising measures: Making the online store better known
The online boom has intensified the competitive situation, and online retailers must expect more competition in the Christmas business. They should take this into account when planning their budget and B2B marketing strategy. For example, in the Christmas business today, there are events such as Singles Day (November 11), Black Friday (November 26) and Cyber Monday (November 29) for which campaigns need to be planned. While the aforementioned dates are primarily aimed at private consumers, they are also important for B2B customers to meet demand then.
The aim of online stores must be to attract attention and stand out from the competition. The following measures, among others, are suitable for preparing for individual campaign days as well as for the entire Christmas business.
The basis is a well-founded forecast. And not just in economic terms. For example, additional seasonal staff and warehouse capacity may be required due to the expected increase in order volume. Values from the past can be used for the forecast.

Perhaps the ordering process should be reviewed and streamlined. The simpler it is, the easier it is for B2B customers to place an order. It is desirable to have as few clicks as possible.

Online advertising should be planned at an early stage and implemented in line with the target group. Channels include social media, landing pages, mailings, or timely placement of ads on Google Ads.
Speaking of Google: B2B customers also use the search engine to research offers and products. Therefore, companies should focus on SEO and SEA for the Christmas business and adapt them to the expected search behavior.
Depending on the product, it may be worthwhile to take additional marketing measures. This could include exclusive contributions to blogs and vlogs, podcasts and in trade media.
Christmas design and special Christmas promotions
B2B customers also respond to emotions. These can be aroused, for example, with suitable decorations in the online store. These include common graphic elements such as Christmas tree baubles and Santa Clauses, angels, candy canes or snowflakes, bells, fireplaces, candles and reindeer carriages. It is important that the motifs match the content and design of the homepage or the products.
This also applies to Christmas promotions in the online store. Here, special discounts – possibly in conjunction with a digital Advent calendar – or vouchers are a good idea. Also recommended: free express shipping with guaranteed delivery.
Load test the server
The increased demand during the Christmas season puts the performance of the IT infrastructure to the test. Whether there are any bottlenecks, and if so, at what point, can be checked by carrying out a load test on the servers and other instances involved. This should be done at an early stage in order to identify digital bottlenecks and expand capacities if necessary.
If this is not possible, the companies concerned can fall back on special cloud solutions. These can be booked to the desired extent for a specific period.
If you liked this article then you can click here in order to learn more about the author and the topic.