The digitization of corporate learning
The digitization of corporate learning
The way of learning has changed drastically due to COVID-19. With the onset of the pandemic and the correspondingly prescribed measures such as social distancing, many companies were put to the test and forced to adjust their current teaching approaches. Trainings and seminars could not be held on-site as usual and were adapted to an online format, sometimes without following a strategic plan. The creation of E-Learning is associated with increased costs and is preventing some companies from realizing the full potential of the online format.
The fact is, however, that digital learning formats will continue to be an important component in the future and must be applied and made available in the form of a mix of on-site learning, e-learning and blended learning.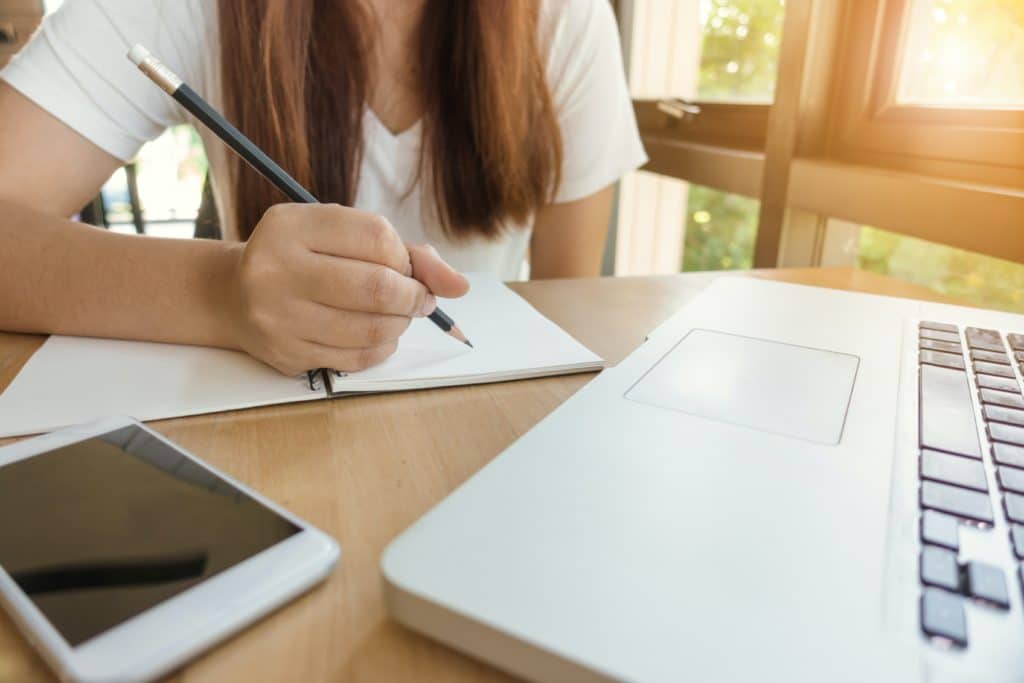 Current and future challenges
Employee development and learning have a long history. Looking back over the last 130 years, it is clear that we will face new challenges in the future and that personalizing skills that put the employee at the center will be a top priority.
Increasing shortage of skilled workers: Many companies face a major challenge when it comes to developing and training personnel in line with customer requirements. In particular, demographic trends, digitalization and climate change are contributing to a shortfall of skilled workers that will rise to 450,000 by 2030.
Increasing task complexity: There are a number of reasons that explain why the shortage of skilled workers is growing. This is mainly due to the fact that tasks and requirements are becoming more and more complex. If you look at the numbers, you can see that in 2014, a company needed an average of 3 days to train the employee accordingly. Just 4 years later, companies schedule approximately 36 days to train employees.
Low effectiveness of training formats:  Companies invest a large amount of money annually in training and learning formats with the premise of training professionals appropriately. Despite an investment of over $370 trillion, only 7% of companies are very satisfied with the outcome and effectiveness of the learning formats. So, it is clear here that the right choice of learning format is the key to success.
How can this challenge be met?
There are several approaches to address the challenge and close the skills gap. Unlike in the past, it cannot be closed simply by hiring a new employee or merging, but by providing appropriate training or continuing education in the form of: Face-to-Face Learning, E-Learning and Blended Learning.
Face-to-Face Learning
Probably the most widely used form of learning before the pandemic outbreak: face-to-face learning. A teaching method in which course content and learning materials are delivered face-to-face, on-site or online to an individual or group of individuals.
Advantages: Live training not only gives participants a high level of interaction with instructors and classmates and the opportunity to make new contacts in the form of networking, but also the advantage of being less distracted and more focused.
Disadvantages: Participation in face-to-face learning makes the participant very inflexible, as staggered and location-independent learning also prevents participants from selectively learning and attending events.
A pioneer in this format is the Amazon Career Choice program. There, employees have the chance to improve their skills through live training and earn relevant certificates and associate degrees in high-demand fields. Interest in Amazon's program is strong, with 16,000 employees already participating.
E-learning
E-learning involves learning through electronic media. This digital learning strategy involves learning using digital resources of all kinds such as online quizzes, video recordings, online courses as well as podcasts and articles.
Advantages: Due to the freedom of space, participants of an e-learning can be self-directed, learning anytime and anywhere. In addition, the flexibility of self-directed learning means that the learning process can be tracked without difficulty and the development of one's progress can be measured.
Disadvantages: Due to the low level of interaction and limited (immediate) feedback, the participant must bring a high level of self-motivation and discipline to successfully complete the e-learning.
One company that provides its employees with a continuous and adaptive AI-protected microlearning platform is Astra Zeneca. Called "Field Sales Pharma Training," it enables sales reps to improve their sales skills in a time-limited and individualized way. According to the impact analysis tool, the result was a 25% increase in sales for the company in 2018.
Blended Learning
This teaching method combines technology and digital media with traditional instructor-led classroom activities (e.g., combining face-to-face learning and e-learning).
Advantages: In this method, the positives outweigh the negatives. As with e-learning, participants can engage in self-directed, anytime, anywhere learning. To promote collaboration, communities of practice can be fostered and knowledge transfer within the organization can be strengthened.
Disadvantages: Creating an e-learning or hybrid model takes a lot of effort and requires a change in the person responsible for the learning program and the learner, which can negatively impact efficiency.
Intel is considered a best practice in terms of blended learning with its learning approach for technicians. Intel's devices aim to train their technicians through a combination of digital simulation, scenarios and interactive exercises so that they are highly competent not only in operating the devices, but also in on-call maintenance and troubleshooting. The program results in higher employee retention and a 60 percent reduction in equipment downtime for training.
Efficiency and effectiveness in all learning formats
Efficiency as the ratio of inputs to outputs can be translated as having the right skills in your organization while spending as little time and money as possible to achieve that goal.
Variables: Cost and Time
Effectiveness focuses solely on output: An effective organization has the right people with the skills needed to do their jobs, which maximizes organizational impact and employee engagement.
Variables: Skill creation, organizational impact, employee engagement.
Fig.1: Corporate Learnings (Own Source)
Blended learning concepts work even in small companies
4-advice GmbH is a consulting and training provider specialized in digital transformation & innovation, awarded by major German magazines such as FOCUS and Brandeins with the titles "Top Consultant" and "Best Consultant" 18 times between 2015-2021. Of these, more than 10 times in the areas of digitalization, change and innovation. In addition to the development of the two nationwide certificate courses "Digital Innovation & Product Manager" and "Digital Change Manager" for the educational branch of the German Chambers of Industry and Commerce (IHK), which are conducted in traditional face-to-face classes, 4-advice has developed a masterclass, the "Master of Change (MoC)". The MoC has a modular structure and is offered in product variants for individual participants and for companies.
While the IHK seminars take place as live online seminars, the MoC is a blended learning solution that has been expanded to include additional elements. This learning solution primarily addresses the management structures, including those responsible for the entire company training. By developing a fully blended learning approach, 4-advice has made it its goal to develop the most comprehensive change seminar in the German-speaking world as the most effective and efficient format on the market, creating the most sustainable results for learners and employers. The courses are offered as open seminars with participants from several companies, but also as closed in-house seminars with participants from only one company, empowering participants to successfully manage change for the benefit of their company. The blended learning is supplemented on the one hand by project coaching offerings, in which 4-advice experts coach the implementation of a change project in the customer company parallel to the seminar. In doing so, they enable the project staff to successfully implement the project and at the same time create a comprehensive knowledge transfer. On the other hand, clients have the option of adding a change project. In this case, the 4-advice experts carry out the change project for the customer. In this case, mixed project teams consisting of customer and 4-advice employees are preferred in order to achieve the highest possible knowledge transfer and competence development on the part of the customer.
In order to be able to act and operate successfully in the future, it is of great importance that companies not only recognize the opportunities offered by onsite, e- and blended learning, but also take advantage of them. In this sense, designing the right mix of learning forms is a key factor for future success. In the age of digital transformation, organizations in high-wage locations such as Germany are forced to adapt quickly to changes in the market at all times – better yet, to proactively shape the changes themselves. This resilience, or resistance, and agility are key skills that customers learn and apply at the MoC.
To prevent skills gaps or the shortage of skilled workers from becoming even greater, it is important for companies to act agilely and respond to these gaps accordingly in order to remain attractive as an employer. Here, blended learning in particular is recommended as the key to success. Although high costs are initially associated with this format, this form offers the greatest value and benefit for the employee but also for the company. Accordingly, the latter must set individual goals and customize the learning journey and strategy for their employees, taking into account the following variables: The goals behind the training; the appropriate amount of time needed; the budget required for the activities; the personas and preferences of the target group; and company resources.
You liked this article and are interested in topics such as "e-learning", "digitalization" and "e-commerce"? Then click here.