4 visions for the future of retail
4 visions for the future of retail
The future of retail includes embracing ecosystems and the experience economy, reconfiguring stores, and preparing for Web3 and the Metaverse.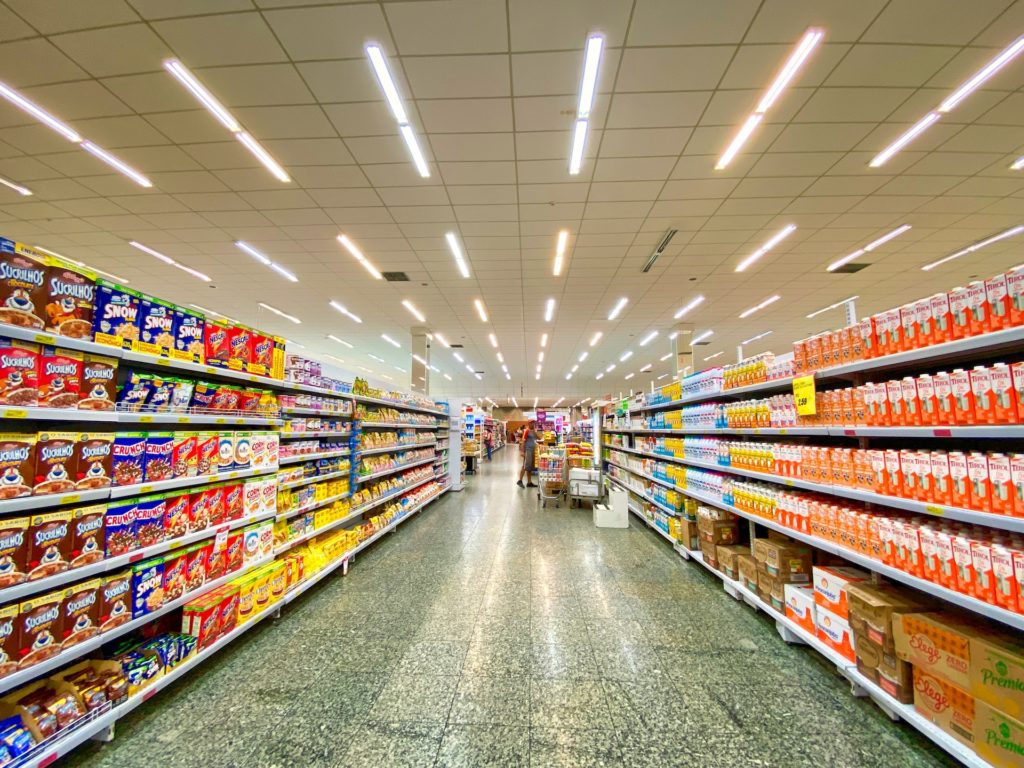 Image credit: Photo by Nathália Rosa on Unsplash 
Michaels, the arts and crafts chain, used to have employees teach art classes at some of the company's stores. Looking to scale this program, Michaels built a marketplace for arts and crafts classes taught by local teachers, with the teachers setting their own prices and creating their own content aggregating this information on a platform. Art students signed up for classes, and also bought supplies at the stores.
"Most importantly, these are a million art students and 20,000 art teachers who become part of this community, and Michaels gets all of that data," said Jonathan Yaffe, founder and CEO of Any Road, an experienced management company that counts Michaels among its customers. "By using this concept of a marketplace, you could actually scale these experiential programs much better, own all of that data, and really create that community you want to create."
Michaels is embracing the next generation of retail — focusing on experiences and platforms and rethinking what stores look like and are used for, according to Yaffe and other experts who spoke at the recent MIT Platform Strategy summit.
These trends put valuable data in the hands of brands and retail companies. And combined with Web3 and the Metaverse, which are also on the horizon, they are changing how companies connect with customers and create brand loyalty.
Here are four visions of the future of retail:
Retailers embracing the experience economy
From Lululemon offering free yoga classes in its stores to H.E.B. supermarkets offering cooking classes, companies are using in-person experiences to connect with customers, even when sales are not involved.
"Pretty much every company that's thriving is becoming an experiential business. We are transforming from a 'things economy' into an 'experience economy,'" Yaffe said. "I believe that the future of all our lives, and in retail, is all experiential. I think traditional retail is completely dying and that the retailers that will be around in 10 years will all be experiential companies that happen to sell goods on the side."
Experiences are meant to bring people to stores and into the company's ecosystem, and to create a community, Yaffe said. They also help brands build a direct relationship with consumers — someone could use a company's product every day, but if they don't buy it directly from the company, the brand won't have any information about that customer.
"This is a huge problem for [consumer packaged goods]," Yaffe said. So many of these companies are launching experiences to build direct relationships with their consumers. For example, AB InBev, which owns Budweiser and other brands, created beer gardens in several U.S. cities and launched experiences at music festivals, like a Bud Light tent at Coachella. "They spend about 700 million dollars a year in the United States alone on experiences, with the primary objective of first party data and building these relationships," Yaffe said.
Companies can also take advantage of niche areas. Nestlé, which owns the Purina pet brand, wanted data about all the people who got puppies during the pandemic, Yaffe said. They started an experiential marketplace where people could find puppy trainers and take classes over Zoom. While the platform was successful, Nestlé didn't monetize it, and all the money went directly to the trainers. In return, Nestlé got "data on millions of Americans who bought puppies," he said. "For them building that community was worth so much more than trying to monetize … that marketplace."
The rise of ecosystem platforms
The traditional pipeline model, in which a company sells products directly to a customer, has been upended in recent years by platform models. Large companies such as Alibaba, Amazon, and Mercado Libre are all platforms that facilitate interactions between sellers and users, according to Tom McFadyen, the chief executive officer of McFadyen Digital, a digital commerce agency. These marketplaces have more resilient supply chains, are easier to scale, and operate more profitably than other companies, he said.
While some companies, like Amazon, began with a platform model, long-established companies are also building ecosystems. For example, Walmart has built Walmart Marketplace to work with third-party sellers, and is expanding into health clinics and financial services.
L'Oréal, a cosmetics company that is more than 100 years old, recently launched its own B2B marketplace platform, Salon Centric, to sell hair and beauty products, accessories, and furniture for salons, spas, and gyms, according to Mert Damlapinar, director of e-commerce strategic insights and tech products at L'Oréal.
"We have to position ourselves to be able to reach out to our consumers, to be able to engage with them, create those experiences," he said. "Because data ownership, experiences, and having an influence on the consumer journey and creating those digital touchpoints … is our ultimate goal right now."
Digital goods and a Web3 paradigm shift
Retail companies are eyeing how Web3 and the metaverse will affect their industry, with some companies making their first moves to prepare for the next internet era.
L'Oréal recently filed for 17 trademarks in the NFT (non-fungible token) and metaverse categories, Damlapinar noted. The filings are in the name of L'Oréal subsidiaries, including the Kiehl's brand filing for rights to a "non-downloadable virtual perfumery."
These filings are part of a trend of consumer goods companies offering virtual versions of their products. Cosmetics companies are selling digital goods on Zepeto, an app where people create avatars to visit different 3D worlds, or Dressed, a virtual closet app, Damlapinar said. The consumers are largely Gen Z, people between 13 and 24 years old.
"When the Web3 wave hits, we're going to have a paradigm shift just like we had in the '90s when Amazon appeared," he said.
Many believe the risk of not getting into the Metaverse now is far worse than risk of getting in and failing, McFadyen said, adding that while the Metaverse will likely be something big, it's hard to tell what shape it will take.
Jaffe said he's a proponent of Web3, blockchain, and bitcoin, but not necessarily the Metaverse.
"I think the Metaverse is bullshit," he said. "At least the way that we're conceptualizing the Metaverse now is great for gaming and basically nothing else … the power of in real life experiences, especially we see now after things like a global pandemic, really are the things that keep us human and bring us together and connect us to brands that we really want relationships with."
Newly designed retail stores
An experience economy doesn't mean physical stores are going away — but they are changing. Some online-only brands are opening physical sites, like Alibaba opening malls in China or online brands Allbirds and Warby Parker opening stores. "If you can experience the products, if you can experience the brands, you are more likely to buy things," Damlapinar said. "You can buy it wherever. But your behavior actually changes based on the experiences … people want to try stuff on. People want to experience things."
Damlapinar said he sees three new components to future physical stores:
-Interactive displays. About 15% of the future retail store will consist of shopping aisles, like we see today, but dematerialized. "There won't be physical products. There will be interactive, well enhanced, high-definition displays where you can walk through and the product catalog will be optimized according to your preferences if you're already in the system as a loyal customer," he said.
-Fulfillment centers. The next 35% of the store would be a "dark store," or a retail facility that looks like or is part of a conventional store but is used to fill online orders — a sort of micro fulfillment center. Best Buy already uses stores as fulfillment centers for quick local delivery. Whole Foods stores deliver online orders from the store and Amazon Fresh, with some stores devoted only to filling orders.
-The rest of a store will be devoted to experiences — a boardwalk-like environment, Damlapinar said, with recreational areas and store-in-store experiences. "This will be the experience building platform where we can increase the engagement and the lifetime value of the consumer, and then enhance brand loyalty," he said. "Then [customers] can purchase the product anywhere they want, because they're not aware of any channel distinction like we are. They don't care if it's fulfilled online, offline, or in Web3, they're going to buy it if the experience is worthwhile enough.
—-
To read the original article, click here.