Gamification: The E-commerce Channel of Tomorrow?
Gamification: The E-commerce Channel of Tomorrow?
New trend check trade shows the potential of the gaming world for trade.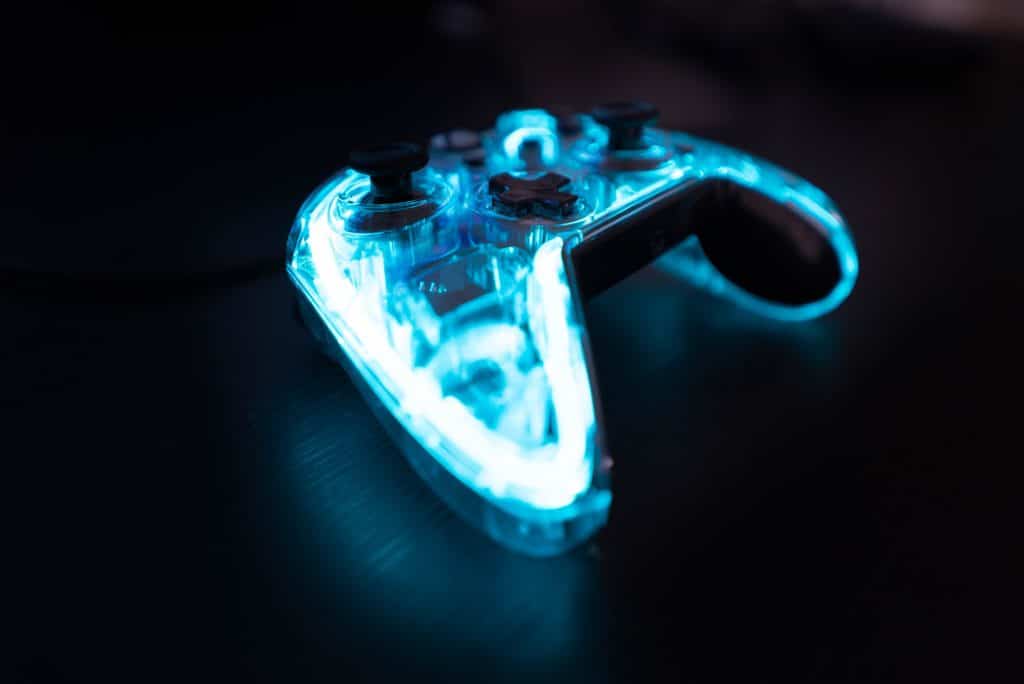 Source: Pexels.com
After a two-year break, Gamescom in Cologne, the world's largest trade fair for computer and video games, opens its doors again and visitors can explore the latest games and trends from the gaming world on site. There are many prejudices against so-called gamers, but the gaming trend has long since established itself in mainstream society: around half of consumers have played computer or video games in the past twelve months; there are significantly more among the younger ones. Reason enough to check out the potential for trading in the games. The latest Trend Check Handel shows why retailers should never lose sight of gaming.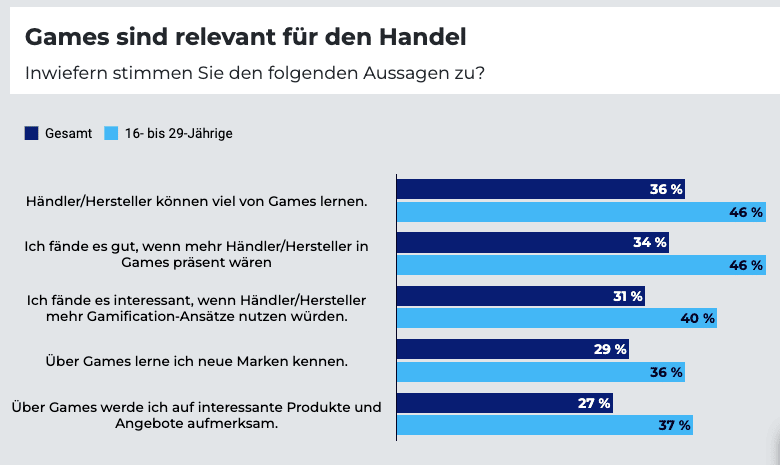 239 ≤ n ≤ 282, 16- bis 29-Jährige: 113 ≤ n ≤ 141, Darstellung der Top-2-Box ("stimme zu" + "stimme voll und ganz zu")
Quelle: ECC KÖLN: Trend Check Handel Vol. 4, 2022.
Gaming is relevant for all ages
Gaming is not only very widespread among consumers, but they also spend a lot of time playing computer or video games. In particular, during the corona pandemic, the weekly playing time has increased to around 16 hours; previously it was about 14 hours a week. This roughly corresponds to the time that consumers spend on social networks. The time spent by 16 to 29-year-olds, on the other hand, is significantly higher not only in gaming but also on social media; mainly because the games helped them through the crisis well and enabled interactions with like-minded people.
Money spent on games 
The pandemic has not only given the gaming industry a boost overall, but the spending on it has also increased, in some cases significantly, for around half of consumers over the period. Especially purchases made during the game, so-called in-game purchases, are very popular. Almost two-thirds make such a purchase at least once a month. Instead of specific goods or game advantages, game currencies, which can be used individually and universally in the game, are bought. Although the shopping cart is currently (still) often smaller, rare items are occasionally dug deeper into the pocket.
Games attract attention
Around a third of consumers are already becoming aware of retailers or brand manufacturers through games. The younger ones are even more. Individual products and offers can also be placed in games to experience a push. But: consumers want more. More presence within the games. More gamification. Because they are sure that retail can still learn a lot from the gaming industry.
Gaming influencers are brand ambassadors
Social media is also relevant in the gaming sector, especially within the younger target group. Because live streaming is trending. Consumers have mainly used YouTube and Twitch to broadcast video games in recent times. It is important for retailers to use these channels for their advertising messages and also to get influencers on board. Relevant channels here are YouTube and Twitch, as well as Instagram, on which many – especially younger consumers – follow influencers.
What does it mean for Retail?
Some retailers are currently testing new concepts and daring to follow the gaming trend. For example, Saturn has set up an e-arena in which the latest technology for PCs and consoles is on display. Visitors can watch matches from the e-sports world or try out the devices and games themselves. Kaufland and Aldi have also jumped on the hype and positioned themselves in the gaming sector. And that's just the beginning: More and more new concepts are emerging, for example, the idea of having the products ordered in games delivered to your home so that you can also wear them in the real world. On the consumer side, an interest in this is evident.
Retail can learn a lot from gaming and, for example, integrate gamification approaches into its online shops. There is definitely potential to use the games themselves; not only as a direct sales channel but also for your own marketing. It is important to get creative, visualize the various possibilities and address your own customers via completely new channels in order to counteract the current crises in the best possible way.