Worldwide Online Marketplaces Part 2/2
Worldwide Online Marketplaces Part 2/2
In recent years, the internet boom has given rise to a number of online marketplaces. In a series of articles, we track the growth of online marketplaces and the projection of growth in sales.
This is part 2 of a series, read part 1 here.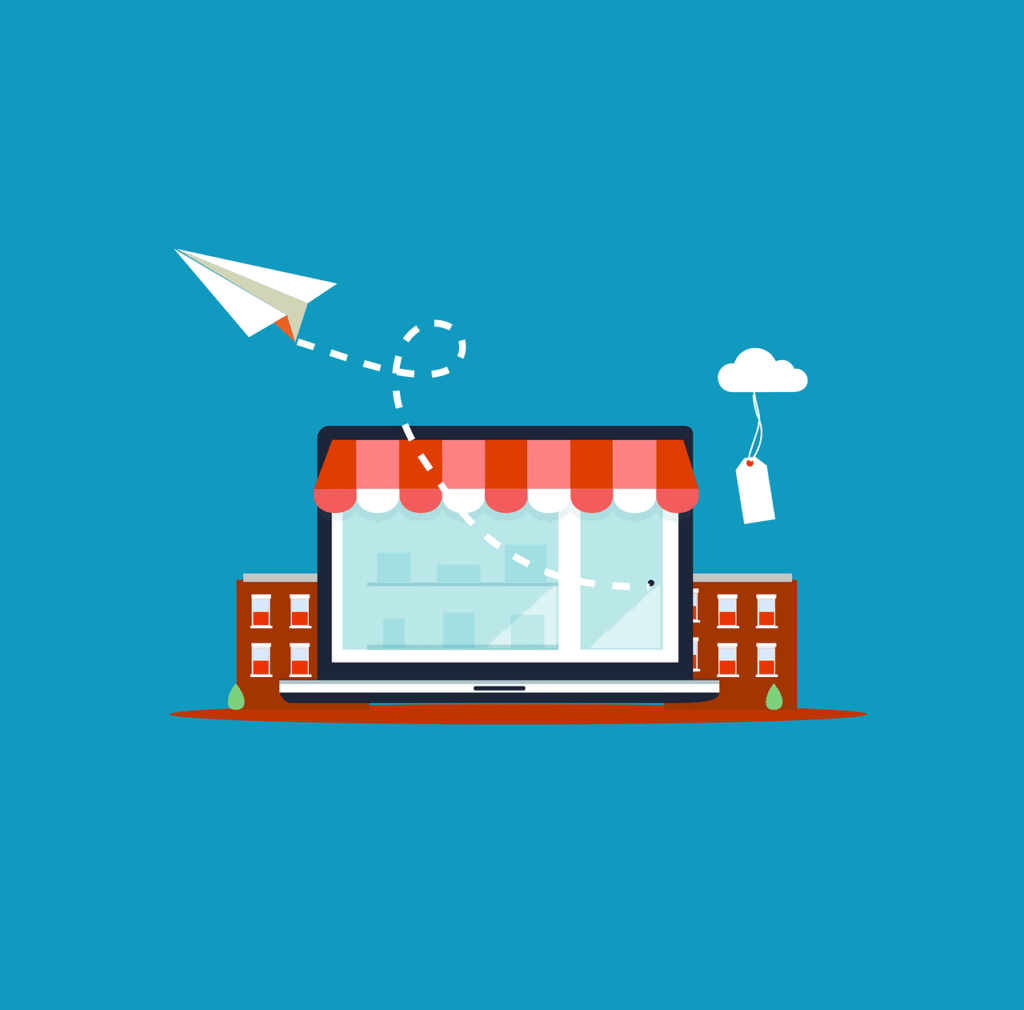 Deep Dive: Amazon
With 47%, Amazon generates the largest share of its net sales through its online store business, while third-party seller services take second place with 22%

Notes: (1) Including advertising services. Sources: ecommerceDB as of March 2022; company data; secondary sources. 
Amazon records a 41% growth from 2019 to 2020 and a 2020 GMV of US$527 billion

Notes: (1) Forecast; GMV includes, besides all gross first- and third-party sales, VAT, revenues generated by marketplace commission, and service fees (such as shipping costs). Sources: ecommerceDB as of March 2022. 
In 2012, Amazon launched the Amazon Appstore in the UK, Germany, France, Italy, and Spain
Key milestones in Amazon's history

Sources: Company data; secondary sources
Amazon's business model is based on low fixed costs and correspondingly higher commission rates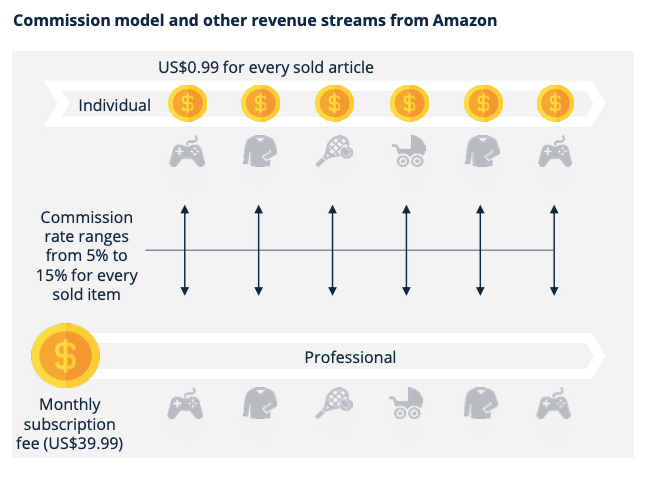 Third-party sellers on Amazon's marketplace can choose from two subscription options: individual or professional.
Individual sellers with few items do not pay monthly fees but must charge US$0.99 for every article sold. By choosing the professional plan and paying a monthly subscription fee of US$39.99, sellers do not have to pay selling fees and have access to additional services and tools. Whether independent or professional, both plans authorize Amazon to collect a specific commission from each sold item based on the product category and price.
The commission rate ranges mainly from 5% to 15%, but in most product categories, a minimum fee of US$0.30 per sold item is charged.
Amazon marketplace offers additional services such as its Amazon fulfillment centers and advertising for products. Naturally, the cost of these services can vary depending on the extent they are used by each third-party seller.
It should be noted that the outlined pricing applies for the U.S.-based Amazon Marketplace. The exact pricing varies between countries.
AnkerDirect-CA leads the ranking of the top sellers on amazon.ca with US$81 million ahead of Aosom Canada and Botley Store
Domain analysis of Amazon Canada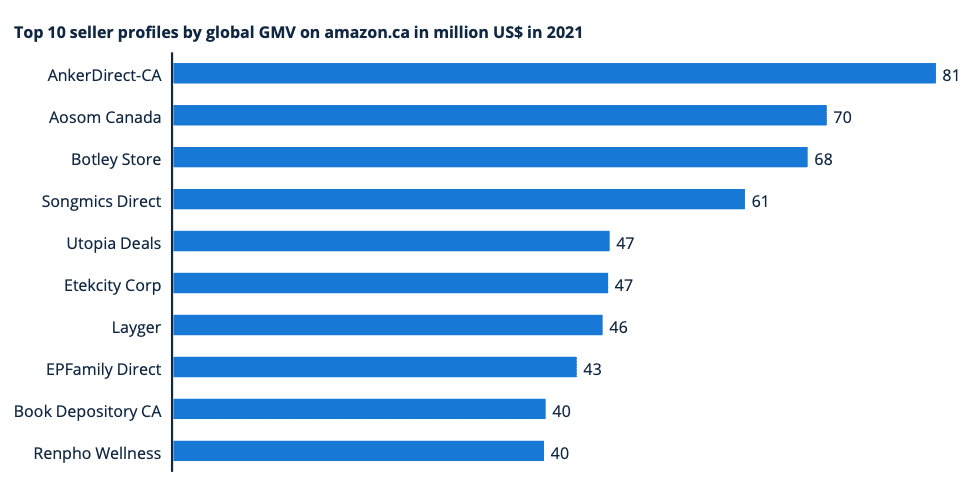 Notes: The Amazon Seller Report features the top 100 seller profiles on Amazon and will release in Q2 2022. Sources: ecommerceDB as of March 2022
Anker's largest seller profiles run through amazon.de and amazon.com, generating US$224 million and US$219 million of GMV in 2021