Technological Trends in Retail 2022
Technological Trends in Retail 2022
Technological trends in retail 2022
The journey from brick-and-mortar retailing to e-commerce has now moved on to mobile commerce and other technology trends in retailing. Prof. Dr. Richard Geibel explains in an interview why technologies such as 5G will only play a supporting role and voice commerce, on the other hand, has considerable potential. You can find the entire article in the "Hitech Campus Magazine".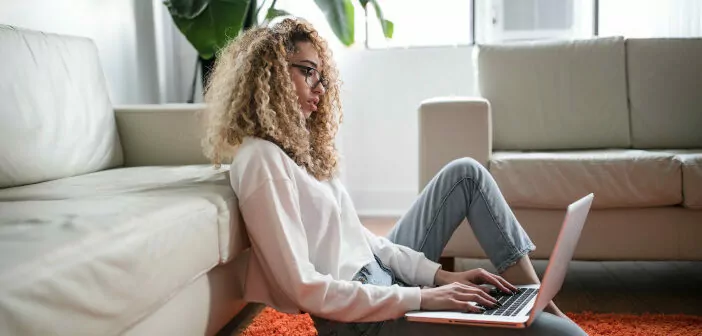 Prof. Geibel, commerce is one of the oldest trades and has developed enormously. In terms of e-commerce: What are the impulses for further development?
The previous field of electronic commerce is now more commonly called digital commerce, because it is very much shaped by digitization. With its increasing functionalities, it offers ever greater design options. In this respect, providers should rapidly expand these channels and extend their scope of services. Particularly during the pandemic, the area of digital commerce grew significantly with digital ordering and sales channels.
What challenges are currently arising from such impulses?
In addition to digital commerce, mobile commerce is also growing steadily. This m-commerce concerns smartphones and tablets, which people use to place orders on the sofa in the evening, for example. Accordingly, it is important that applications for e- and m-commerce can run on all end devices. Older applications must be replaced by more powerful and newer ones that always adapt to the end device. All in all, we are talking about an omni-channel architecture here; this means that all sales channels are connected with each other and complement each other.
Is there still a real need for graduates in traditional, stationary retail companies?
One might actually ask whether there is still a need for digital talent in traditional, brick-and-mortar retail companies – after all, the first thing that comes to mind is dusty jobs like store manager. The truth is: the need for graduates with digital know-how is considerable! E-commerce is growing rapidly, but it would be a mistake to think only of players like Zalando. There is a large growth area in the food retail segment, for example. In the case of Aldi, Lidl or Edeka, we are talking about billion-dollar companies that are increasingly discovering that they can leverage enormous potential in the area of omni-channel sales. If all of the retailer's channels are networked with each other, the retailer can not only offer its customers a seamless customer experience, but also collect valuable data from which conclusions can be drawn for future purchasing behavior.
A satisfactory customer journey requires processes to be consistently networked across the various channels – and it is precisely for this purpose that traditional, stationary retailers – such as those in the food retail sector – urgently need digital talents who can develop the necessary steps for a successful omnichannel strategy and implement them across all customer touch points.
In which areas do e-commerce companies need digital talents?
In addition to the topics mentioned, social media and thus digital marketing play a major role. So you could say that all areas of e- and m-commerce are growing and there is a constant demand for digital talent: from sales and marketing to the technical disciplines of application development, the integration of new technologies, but above all to project management. Here in particular, a professional approach to customers and an understanding of their requirements and industry are needed.
When it comes to digital marketing and social media, one quickly thinks of wildly advertised discount codes for influencers.
Working with influencers is quite relevant, which is one of the drivers that a lot of development is happening here as well. In the past, consumers had to go from the social media application to the respective store's website, pick out the item, add it to the shopping cart, select the payment option and order. This had two disadvantages: The influencers lost followers over this long distance and the media channels lost their users for this period. In digital marketing, one of the things that matters is the "stickiness" of a website, because you always try to keep customers on your website for as long as possible.
And this is where a whole new area comes to the fore, which we have been researching at the E-Commerce-Institut Köln – "social commerce": the integration of e-commerce functionalities into social media sites, especially the areas of payment and fulfillment. This development will quickly become established. In China, it is already frequently the case – especially via TikTok – that users can order goods directly there. This means that the social media sites can not only expand their business model, but also the influencers, who are then not only paid via the number of followers, but also via affiliate marketing.
Augmented reality is often cited as a technological challenge, but to date requires investment on the part of consumers, for example, glasses. In contrast, there is voice commerce, because most Internet-enabled devices already have a microphone. How do you assess voice commerce?
We make a distinction here between virtual reality, for which the aforementioned glasses are necessary, so VR is more suitable for special applications. Augmented reality can already be found in retail: for example, in the form of QR codes in the Aldi brochure, which, when scanned, take you to a website where you can either order the product or get background information. This could be information about supply chains or technical instructions, for example.
In addition, there is the new area of voice commerce. We already know the basic principle from Apple with Siri, Amazon's Alexa or Hey Google. At home or even in the car, this has already become enormously important, with this being the first stage of voice commerce (VC). I see mobile commerce in particular as a possible application for VC, especially since the interfaces would already be available. It is precisely for this purpose that current applications need to be reworked or repositioned.
---
Prof. Dr. Richard Geibel is the director of the scientific E-Commerce Institut Köln (https://ecommerceinstitut.de) and teaches digital management and entrepreneurship at Fresenius University of Applied Sciences in Cologne. His research focuses on digital transformation, e-commerce and digital marketing. As an alumnus of MIT, Cambrigde, Mass., USA, he regularly collaborates with researchers at the "Sloan School of Management".