Next Economy Open 2021
Next Economy Open 2021
The virtual and decentralized conference on business and digital transformation.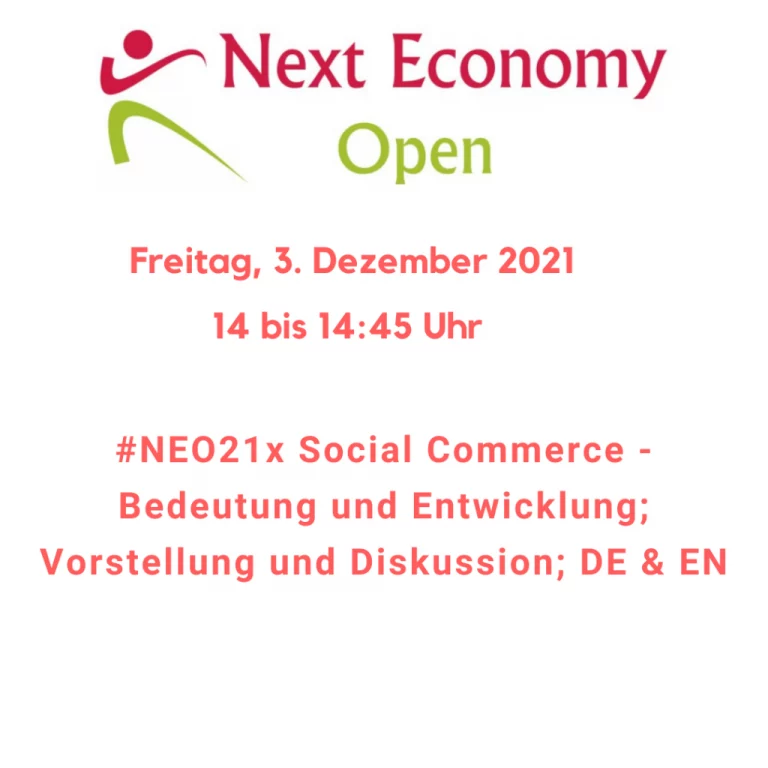 About Next Economy Open
Next Economy Open was initiated in 2015 by blogger, journalist, economist and lecturer Gunnar Sohn, initially as a stationary conference in Bonn. Since 2016, the event has been streamed live and in color on the internet.
Gunnar Sohn is one of the pioneers in livestreaming and so it is no coincidence that the Next Economy Open has also become the forerunner of a completely new generation of conferences.
Here, the main focus is on,
how economic activity and transformation go hand in hand.
what consequences digitalization has for our economic fabric.
how we can meet the challenges of social and ecological change by means of a new economy
whether.
how the economy and its narratives need to be rethought.
The Next Economy Open is a virtual and decentralized conference that aims to bring together students, academics and practitioners and facilitate a critical exchange between the spheres.
The next NEOx online conference will take place on Friday, 3.12.21, and will be led by Prof. Lutz Becker and Gunnar Sohn.
Prof. Richard Geibel will occupy one hour together with Robin Kracht and the two master students Tara Gansfort and Christian Bröhl. They want to discuss the highly topical subject of social commerce.
Have we aroused their interest? You can find all further information about participating in the online conference here.
If you don't want to miss the presentation about Social Commerce, click here on the Youtube link.