Rhineland Pitch #100 – The anniversary pitch on May 3, 2021
Rhineland Pitch #100 – The anniversary pitch on May 3, 2021
RHEINLAND PITCH #100

Startup fans listen up, on May 3rd it's finally time! We are very excited to celebrate the 100th Rheinland Pitch with you, and in partnership with Köln Business.
Secure your tickets for the Rhineland Pitch #100 here!
Four teams have the opportunity to pitch their innovative startup concepts to investors, companies and many other interested guests. Startups from all industries can apply and inspire our audience. Both as a participating startup and as a spectator you can experience the front line of the fast-paced startup scene live. This is where lives are simplified, thinking around corners and industries are turned upside down! At the Rhineland Pitch, you can experience the front line of the industrial revolution live and can see the big stars in the startup sky of tomorrow today!
What makes this anniversary special? The online format will be professionally produced and broadcast so that you can interactively participate as a viewer. Each startup will have 5 minutes of pitch time to wow the audience and our jury of investors.
The investors jury

As part of a panel discussion, we will be discussing the controversial topic of "Why is Germany failing in digitization?" We are pleased to welcome Tanja Kewes, chief reporter of the Handelsblatt, as moderator of this discussion. We have also invited the following exciting guests:
Participants panel discussion
Why is Germany failing in digitalization?

Prof. Dr. Andreas Pinkwart – Minister for Economic Affairs, Innovation, Digitalization and Energy of the State of North Rhine-Westphalia
Stephan Noller –CEO & Co-Founder of the Cologne-based startup Ubirch
Valentina Kerst –  State Secretary for Economy and Digital Society of the State of Thuringia
You are already old hands and have been to many previous Rhineland Pitches? We have invited successful startup founders who have stood on our stage themselves. Look forward to Studydrive, Vytal and Dermanostic.
Besides the main event, our audience will also have the opportunity to network with other startup enthusiasts and the founders.
Agenda:
17:30 Uhr – Start Networking
18:00 Uhr – Event Start: Rheinland-Pitch History & Future
18:10 Uhr – Keynote from NRW Wirtschaftsministers Prof. Dr. Andreas Pinkwart
18:20 Uhr – Podium discussion
18:50 Uhr – Startup Pitches (5 Minutes Pitch & 5 Minutes Q&A)
19:30 Uhr – Voting & Networking
19:45 Uhr – Alumni Talk
20:00 Uhr – Award ceremony
20:10 Uhr – After-Event Networking
Secure your place now at the 100th anniversary of Germany's largest startup pitch competition and experience live pitches from the most exciting startups from the region. Which team will ultimately prevail over the competition and convince the jury and the audience with a coherent business model and a convincing presentation? We are excited!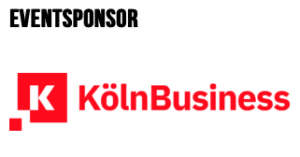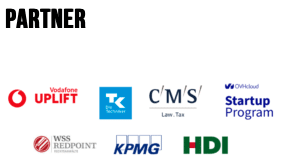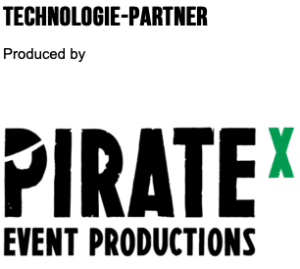 For more information, click here!