Nike terminates partnership with Amazon
Nike terminates partnership with Amazon
Independent e-commerce strategy planned – Expert: "Only temporary negotiation strategy".
Eugene/Seattle/Cologne (pte031/13.11.2019/13:12) – The US sporting goods manufacturer Nike http://nike.com is terminating its partnership with Amazon and stopping the sale of its products on the online platform. With this move, Nike wants to establish a more direct connection to customers and focus more on an independent e-commerce strategy. The break ends a business relationship that began in 2017.
"No way around Amazon"
"This is a temporary negotiating strategy by Nike to show that they can also do e-commerce on their own. But in the long term, there is no way around Amazon. Most companies are pursuing an omni-channel strategy, they want to be represented on all platforms," explains Richard Geibel, head of the E-Commerce Institute Cologne http://ecommerceinstitut.de , in an interview with pressetext.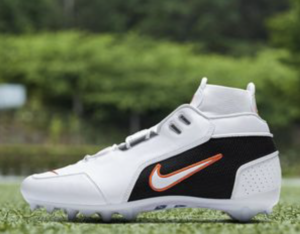 On Amazon, third-party vendors often offer counterfeit Nike products. To counteract this problem, Nike registered on the platform in 2017 and began offering its own goods on it. However, this did not change the fact that the fakes were still in circulation. Once Nike discovered them and had them removed, they reappeared under a different name.
Losing 30 percent of the margin
"On Amazon, companies have the opportunity to run their shop and thus the sales and marketing themselves, but then they also have to give about 30 percent of their margin to Amazon. That's why many major players are discussing behind the scenes whether they are not strong enough to cope on their own," says Geibel.
After the break with Amazon, Nike wants to enter into "strong, distinctive partnerships" with other sellers and sales platforms in order to establish a close relationship with global customers. Despite the terminated partnership, Nike will continue to use cloud computing provider Amazon Web Services to run its apps.
Sender: pressetext.redaktion
Contact person: Georg Haas
Phone: +43-1-81140-306
e-mail: haas@pressetext.com
website: www.pressetext.com
This message was printed by pressetext and is available at https://www.pressetext.com/news/20191113031.