Empowerment Stories – The event series from Startplatz
Empowerment Stories – The event series from Startplatz
Empowerment Stories: The new event series from Startplatz

Vol. 1 Experiences & Challenges
Still, only 15.1% of founders are women. This is exactly where Empowerment Stories comes in; we want to encourage and network women to make it big with their idea.
What is "Empowerment Stories"?
Empowerment Stories is aimed at women interested in founding a company and first-time founders. With this small event series, we want to encourage women to become part of the startup scene and take the next step.
What can you take away from "Empowerment Stories"?
In our first session "Experiences and Challenges" we want to network and empower women among each other. For this purpose, we have invited Céleste Kleinjans, Co-Founder of MINDZEIT®, as a speaker. She will share her personal experiences and answer your questions. Furthermore, there will be an impulse lecture by the "Women's Entrepreneurs in Science Club", who will be there for you with advice and support from their many years of experience! More sessions will take place in July, more details will be posted on our website soon.
About Céleste and MINDZEIT
MINDZEIT® is the first intelligent and emotion-sensitive anti-stress app that can respond to the acute needs of users and provides them with a perfectly suitable exercise from the areas of mindfulness, meditation and body at any time and anywhere. The unique user journey also generates high user acceptance. This is the key to making mind training as natural as sports or healthy eating.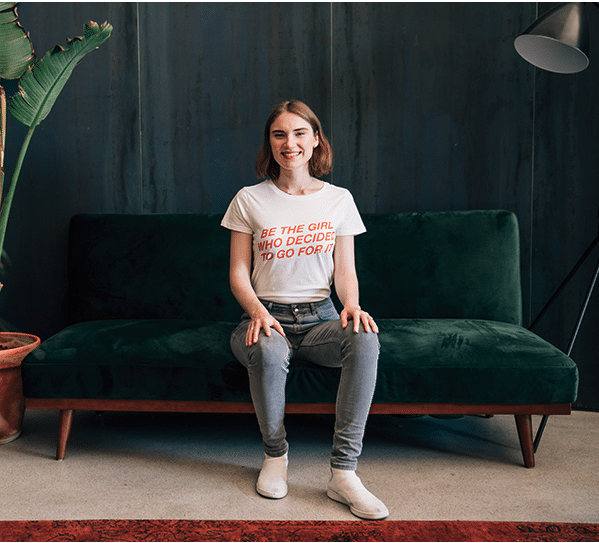 Céleste Kleinjans is an expert in machine ethics, human-technology interaction, mindfulness and technology philosophy. She developed the idea for MINDZEIT® on the basis of her main areas of expertise and convinced leading scientists (brain research, stress research and psychology) of her concept.
We are happy to have Céleste as a speaker and are convinced that she brings a very special experience by realizing her founding idea during her studies.
We look forward to seeing you!
When: 29.06.2021 from 14:00 to 15:15.
Where: The session will take place as a Zoom meeting. You will receive the link after registration.
Click here for the event announcement from Startplatz!