Black Friday: Increase of 18 percent in sales expected
Black Friday: Increase of 18 percent in sales expected
HDE expects retail revenues of 3.7 billion euros – Action days established in Germany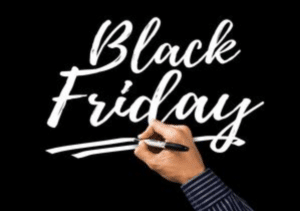 Berlin/Cologne (pte031/17.11.2020/12:30) – On the two action days Black Friday on 27 November and Cyber Monday on 30 November, German retailers will generate sales of around 3.7 billion euros this year. Compared to last year, this represents an increase of 18 percent. This is the forecast of the German Retail Association (HDE) http://einzelhandel.de.
"Be present with offers"
"Black Friday is very popular in the USA because it takes place on one of the few holiday weekends. Many families go shopping the day after Thanksgiving. Amazon, in particular, has rolled out this event and made it popular worldwide. Today, retailers must be present with good offers during this time, and customers often compare prices very closely. But they also generate massive sales, and Amazon alone doubles its capacity at this time," says Richard Geibel, head of the E-Commerce Institute Cologne http://ecommerceinstitut.de, in the pressetext interview.
The HDE conducted a survey of around 1,000 online shoppers. Only five percent of consumers are not yet familiar with Black Friday. More than 80 percent also know about Cyber Monday. More than a third want to use Black Friday promotions this year, every fifth also hunts for bargains on Cyber Monday.
Significant for Christmas
For Christmas shopping the two action days are very important. Consumers will spend a total of 1.2 billion euros on them by the end of the year. According to HDE CEO Stephan Tromp, Black Friday and Cyber Monday are firmly established in Germany, but even now the potential of the two days for retailers has not yet been fully exploited.
Link to the article: here
Website: www.pressetext.com