E-commerce could grow more strongly due to inflation
E-commerce could grow more strongly due to inflation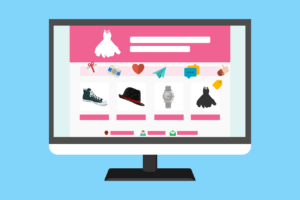 Image source: Pixabay
There is growing hope in the industry that the slump in online retail sales last year was only temporary. According to industry experts, many online retailers should benefit from inflation this year: Germans still want to consume but are watching their money more closely. Online retailing has an advantage in this respect.
It would be a comeback after a bad year. Most recently, even the online retail association BEVH had stopped trying to gloss over the industry's situation. "Any hopes for Christmas business cannot be realized," complained Martin Groß-Albenhausen, Deputy Chief Executive at BEVH, in December. Especially in clothing and consumer electronics, otherwise the stars before Christmas, sales slumped.
For two years before that, online retail had enjoyed a special boom, and double-digit growth rates became the norm during the pandemic. The upswing ended in 2022 when inflation and the energy crisis reduced purchasing power in the wake of the Russian war of aggression against Ukraine. Even industry stars like Zalando have to fight for every euro of sales.
E-commerce: Aldi wants to sell groceries online for the first time
Alexander Graf, e-commerce expert, and CEO of the software provider Spryker, for example, sees the triumphant march of online retailing only slowed, not broken. "Online retail has recently had one growth year after another," he recalls. Now, he says, it's being consolidated for the first time. "But no matter how bad things are in e-commerce – things are worse in brick-and-mortar retail."
"There were two, three, four months this summer when brick-and-mortar retail overperformed when people were doing catch-up shopping," Graf explains. After that, he says, it went down again because of inflation. Structurally, he says, brick-and-mortar retail has little chance against online retail because of its higher costs "in this inflationary environment."
According to the experts, many online retailers, on the other hand, are likely to benefit from inflation this year. This is because Germans still want to consume, but are looking more closely at money. "The decisive advantage is that e-commerce requires fewer staff because inflation is also linked to the salary spiral," explains e-commerce expert Graf. In other words, those who employ fewer staff can offer lower prices. Customers are likely to find many low-price offers on the Net this year.
That's why it's no coincidence that the discounter Aldi, of all companies, wants to sell and deliver groceries online for the first time in 2023. In its stores, Aldi is already seeing from its sales figures that the crisis is driving people to low-cost providers, and doesn't want to leave the online business entirely to startups like the Norwegian retailer Oda, which is launching in Germany this year.
Low-cost retailer Shein from China sets the trends in e-commerce
In fashion retail, on the other hand, experts see the greatest potential in the Chinese platform Shein. The Chinese are having great success with their cheap fashion, contributing to the crisis of previously successful concepts such as Primark. The company does not publish any figures, but industry estimates suggest that its turnover in Germany may already be around two billion euros.
"Former e-commerce industry innovators like Zalando or Asos are no longer in a position to set trends and reach the younger generation," says e-commerce expert Graf. Shein, on the other hand, excels at doing just that.
The retailer constantly analyzes sales and social media data and develops new products based on it. "Shane is able to get a product from idea to store within three days, test it in small quantities, and then place a larger order if customers like it," Graf says, explaining the recipe for success.
That way, Shein wouldn't have the risks of pre-financing and having too much inventory. "This allows them to beat the prices and assortment diversity of Zara or H&M by a long shot," says the expert. He, therefore, trusts Shein to achieve sales of three and a half billion euros in Germany this year already – and thus probably the fastest growth in German online retail at present.
Despite the often plain quality of its low-priced products, Shein apparently manages to retain its customers and encourage them to make further purchases.
Every bust in the city center drives customers to online retailing
"The key is to increase customer loyalty so that people buy again and their purchase frequency increases," advises Florian Heinemann, founding partner at venture capitalist Project A Ventures, which has invested in numerous young e-commerce companies, accordingly.
As cost pressure increases during the crisis, companies are focusing more on getting existing customers to place new orders instead of spending a lot of money on acquiring new customers.
In addition, online retail is benefiting from the weakness of brick-and-mortar retailers. Every bust in the city center drives more customers to e-commerce, says Marcus Diekmann, digital consultant and advisory board member at retailer Rose Bikes. He estimates that "thousands more brick-and-mortar stores will close" in 2023. E-commerce could grow by five percent in the current year alone as a result, he adds. "And for that, online retail doesn't even have to have done anything better by then."
Former eBay Germany boss and Tom Tailor board member Stefan Wenzel also sees the customer migration from offline to online in retail as unbroken. In some categories, the online share is already 50 percent. For this reason alone, "a return to at least single-digit growth rates is not unrealistic.
At the same time, retail expert Graf expects a cull among online retailers. "Many unprofitable companies will leave the market," he predicts. Strong companies, on the other hand, have good prospects of growing more profitably this year.
The comeback of online retailing is also evidenced by the search queries on Germany's largest e-commerce platform, Amazon. This was determined by the digital agency Finc3, which manages the Amazon marketplace business of many brand manufacturers. It is true that traffic on the marketplace fell by seven percent last year. But from July, the figures fell much more slowly, in October, for example, traffic fell by only two percent.
Inflation: cheap and luxury are still going strong in the crisis
There are no figures for December yet. According to Finc3, however, it was noticeable that some providers had increased their media budgets contrary to their plans. This indicates that the end of the year went better than feared in some cases.
Retailers who improve the shopping experience of their customers are particularly successful, says investor Heinemann. At many online retailers, however, the quality of advice is still too low. Virtual reality could be used to better present products such as furniture or fashion. Artificial intelligence could generate content around the products and thus provide customers with additional information for the purchase.
"The holistic customer experience determines success or failure," also says Fabian J. Fischer, CEO of digital consultancy Etribes. "E-commerce then goes far beyond the shopping cart filled with a few clicks and includes, for example, customer loyalty offers such as special communities or product ranges tailored to specific target groups," he explains.
From the point of view of retail expert Stefan Wenzel, not only Shein manages this with its targeted assortment policy, but also luxury companies like LVMH in particular. In other words, all those concepts that know how to stimulate the release of the happiness hormone dopamine in consumers beyond price discounts. "Cheap or luxury always works, they say, and that's all the more true in times of crisis.
To read the original article, click here.