Digital transformation: 4 questions to help drive momentum
Digital transformation: 4 questions to help drive momentum
Are you feeling stuck in your digital transformation initiative? Consider these key questions, which point to some common – but solvable – problems.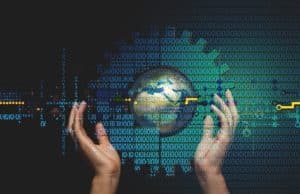 Image source: Pixabay
Nowadays, conversations around digital transformation involve countless definitions, strategies, and implementations. But when all is said and done, success stories are not as common as we might hope. In fact, according to our survey, less than 27 percent of organizations succeed in their digital transformation efforts.
Enterprises often find themselves stuck at some stage of their digital transformation journey. Some find it challenging to move beyond the pilot phase; others struggle to scale beyond the "start small" phase. Here are four questions to help your digital transformation initiative move forward.
1. Does it feel like the goalpost is constantly moving or that your goals are at odds?
The pace of change in today's business environment constantly pushes enterprises to do more. IT leaders often pick up ideas and implementation strategies based on what has worked for others. But in doing so, they may miss foundational details, only to discover them when it is too late for course correction. Instead of looking to others for inspiration, identify what digital transformation means for your organization and ensure that your strategy is based on those goals.
Enterprises often get locked in a cycle, fixing various aspects of customer experience (CX), operational efficiency, business model innovation, etc. For example, the most commonly cited business driver for digital transformation is customer experience. But while implementing it – through mobility, front-end workflows, and chatbots, for instance – organizations realize that operational efficiency is equally important, if not more so. So they fix the backend, only to realize that they're missing the bus on the business model. And the cycle continues, making it difficult for enterprises to scale beyond CX use cases in marketing and customer service.
The end-to-end customer journey is often a better starting point. Even if you didn't start that way, it's not too late.
2. Are you building a solid foundation?
There's seldom any doubt about any organization's intent to transform holistically. But when outcomes keep moving farther out, it gets increasingly difficult to accelerate.
The primary cause is failing to build a solid foundation for long-term transformation while starting small in the pilot phase. As a result, organizations are stuck due to the inability to scale out in scope and/or impact.
A weak foundation often results from disjointed pieces of technology that do not integrate effectively or from siloed operational implementations. This brings us to the next question.
3. Do silos make it harder for you to scale your digital transformation efforts?
Moving from strategy to operations, silos are the biggest impediments in the digital transformation journey. Silos happen when functions, departments, and systems are not prewired for effective integration. This is aggravated when digital transformation initiatives lack a solid foundation. Fissures happen when modern technologies are forced on top of existing silos.
Ironically, many modern technologies – such as mobile interfaces, chatbots, analytics, and robotic process automation (RPA) – add to siloes by manifesting technology towers for IT teams to implement and maintain, escalating technical debt.
Addressing technical debt and legacy technologies is a difficult challenge. A well-defined architectural blueprint early on can enable a holistic digital transformation in the long term. It can help identify the best use cases while balancing quick wins with foundational elements. However, if you are in the middle of your journey, it's essential to tackle the problem of technical debt to move forward.
4. Do you have the right technology to continue your digital transformation journey?
The best time to make critical technology infrastructure decisions is early in the cycle. But it's never too late to identify a practical long-term technology approach that enables you to leverage the existing while building for the new.
A platform-based approach makes sense when you consider all key factors – addressing the end-to-end customer journey, bridging operational and technology silos, and achieving long-term holistic transformation while balancing quick wins. A technology platform is essential to bridge silos, whether they exist in processes, functions, systems, or people.
A digital transformation platform that enables organizations to bridge silos and connect their operations involves multiple technologies. Process automation, contextual engagement, omnichannel communication, and artificial intelligence/machine learning-driven intelligent automation are some ingredients needed for a holistic digital transformation.
Regaining momentum with a digital transformation platform
A platform approach is generally a great way to fast-track digital. However, when you're feeling stuck in your digital transformation journey, a platform that can address the end-to-end customer journey while leveraging your existing investment is the best bet to regain momentum.
Also, a technology platform that can help deliver business applications fast (through low code, for instance) can be an excellent enabler for speed, as it helps the organization build as you go and achieve agility in the process without jeopardizing the long-term technology architecture
To read the original article, click here.