Digital transformation: 3 tips to overcome common challenges
Digital transformation: 3 tips to overcome common challenges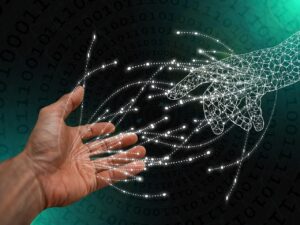 Image source: Pixabay
Once upon a time, businesses took a measured, sometimes glacial, approach to rolling out new technology. But the pandemic flipped the script on digital transformation, accelerating digital transformation for nearly three-quarters of all businesses by months, if not years. And the speed of adoption increased across all aspects of an organization – from improving operations and new digital business models to delivering seamless customer experiences and adopting new workforce models.
Transformative technologies like AI, the internet of things (IoT), cloud computing, blockchain, and 5G will pave the way for intelligent enterprises. By utilizing these technologies, organizations can automate time-consuming tasks like ensuring compliance in the most efficient way possible.
Digital transformation enables impressive results, but it takes work to get it right. Given the odds are stacked against most companies, how can you avoid pitfalls that can negate the value of digital transformation activities? Consider these three fundamental guidelines:
1. Navigate the talent shortage
Between the Great Resignation, massive recent layoffs in the tech sector, and even more employees debating whether to stay in their jobs if remote work options disappear. By 2030, there will be a global human talent shortage in the tech market of more than 85 million people. Now is the time to put effort – and budget – into retaining your employees.
There is a 13.2% attrition rate in tech, with competition on an international scale and a limited talent pool. As a result, tech employees can be selective about where to work. Suppose you do not put the right resources in place and fight to retain your talent. In that case, you'll lose the best, most knowledgeable employees available to support the company's digital transformation.
2. Use internal teams instead of outsourcing
At many companies, the C-Suite views digital transformation initiatives as technology projects. Therefore, they often seek contractors or consultants to implement the projects rather than trusting and enlisting the current tech team.
The problem with this approach is that digital transformation requires broad business process changes, in which technology is simply an enabler. What's more, outsourcing digital transformation can be a costly misstep. Instead, a successful digital transformation should engage business leaders at all levels of the company.  It is done to ensure that changes are meaningful and can deliver business results that the C-Suite expects.
3. Start small and fail fast
Digital transformation projects can seem vast and overwhelming. Frequently, they can result in complete paralysis because people need help figuring out where to start.
The reality is that there is no finish line. It's essential to keep in mind that transformations should be core and iterative. Break it down into small projects, then implement – and fail – fast. This approach enables the team to learn from their mistakes and adjust to derive more value from the technological changes.
Remember: When you think you're done, market forces will evolve, requiring a cycle of continuous change.
Digital transformation will continue to be a core focus at many companies for the foreseeable future, as technological innovations enable new capabilities to improve efficiency and optimize operations. Failure is not an option when a company's revenue and competitive advantage are at stake. Therefore, a focus on valuing and engaging your company's tech team and encouraging them to take on projects with an agile approach will be key to achieving successful digital transformations that build value, grow revenue, and achieve the overall corporate goals.
To read the original article, click here.