Erfolgsfaktoren für das Content Marketing Konzept
Erfolgsfaktoren für das Content Marketing Konzept
Ein Content Marketing Konzept kann sowohl Pure Playern als auch Multichannel Händlern den Einstieg oder die Expansion im E-commerce deutlich erleichtern. Das gilt insbesondere für den Longtail E-commerce, in dem Nischenprodukte eine zentrale Rolle spielen. Das Content Marketing Konzept, so zeigt Berin Karakurt in einer aktuellen Masterthesis, die am E-commerce Institut betreut wurde, hilft, nachhaltige Kundenbeziehung aufzubauen und zu erhalten.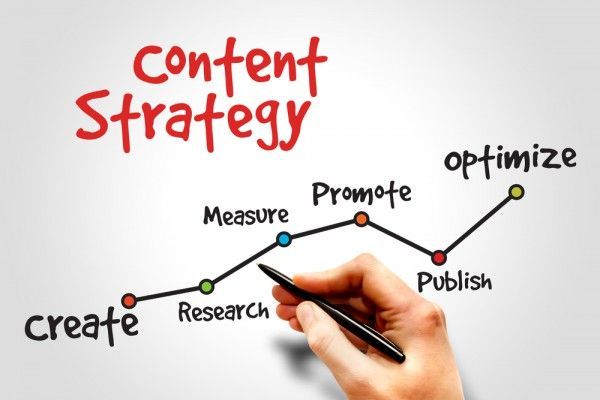 Content Marketing Konzept – die Herausforderung
Der stationäre Handel erhält zunehmend Konkurrenz durch den Online-Handel, über den sich immer mehr Konsumenten mit immer mehr Produkten versorgen. Gewohnte Handelsstrukturen lösen sich auf, neue Pure Player beherrschen Märkte wie Buchhandel oder Elektronik. Käufer sind vernetzt wie nie zuvor, fühlen sich jedoch zunehmend von Online-Werbung bedrängt. Das Marketing steht vor neuen Herausforderungen. Strukturen, Fähigkeiten und Prozesse müssen überdacht werden, um am Markt erfolgreich zu sein. Onlineshop-Betreiber sehen sich heutzutage zunehmend mit der Frage konfrontiert, wie sie ihren Shop in der Masse der Anbieter erfolgsversprechend vermarkten können, denn es besteht ein starker Überhang an Informationen im Internet, welcher die Aufmerksamkeit der Kunden sinken lässt.
Ausgehend von dieser Situation beschäftigt sich die Masterarbeit von Berin Karakurt mit der Fragestellung, ob es gelingen kann, mithilfe von Content Marketing einen Onlineshop erfolgversprechender zu vermarkten als mit klassischen Push-Marketing Methoden. Es wird dabei davon ausgegangen, dass sich insbesondere Long-Tail Produkte mit einem Content Marketing Konzept zielführend vermarkten lassen. Darüberhinaus wird die Hypothese aufgestellt, dass durch gute Inhalte die Aufmerksamkeit der Nutzer erlangt werden kann und hierüber Kundenbindung entsteht.
Content Marketing Konzept – die Vorgehensweise
Für die Bearbeitung der Fragestellung wird auf aktuelle Literatur, Fachartikel und themenrelevante Blogs zurückgegriffen. Nach einer theoretischen Annäherung an das Thema und der damit einhergehenden Einordung und Herausstellung der Erfolgsfaktoren des Content Marketings folgt eine praxisorientierte Ausarbeitung eines Content Marketing Konzeptes anhand eines Onlineshops, welcher sich in der Gründungsphase befindet.
Es kann festgestellt werden, dass die Aufmerksamkeit der Kunden über relevanten Content generiert werden kann und somit Content Marketing für Shop-Betreiber eine interessante Möglichkeit zur Vermarktung bietet. Es zeigt sich jedoch auch, dass Content Marketing eine noch sehr unerprobte Disziplin ist und viele Fragen bei der tatsächlichen Umsetzung eines Konzeptes offen bleiben.
Content Marketing Konzept – English Summary
Stationary retailers are facing strong competion by e-commerce and onlineshopping. Traditionale structures of trade are not valid anymore. On the one hand customers are online and linked as never before and on the other hand they feel disturbed by ads. Marketing is confronted with new challenges. Structures, skills and processes need to be reconsiderated in order to be succesfull in the market. Nowadays online traders have to ask themselves how to grab the attention of customers in order to stand up against competitors and be more visible in the big data of the world wide web. As there is a huge information overload and a surplus of offers online, customers pay less attention to informations and ads.
Based on the current situation this thesis is trying to work out whether it is possible to market an onlineshop by content marketing in a more profitable way than by traditionale push-marketing.
It can be assumed that especialy Long-Tail products have a much better chance of beeing merchandised through content marketing. Moreover, it is hypothesized that through good content the attention of the user can be obtained and customer loyalty can be increased.
To approach the issue current literature, blogs relevant to the topic and expert journals are used. The theoretical approach of the subject includes inter alia the description and classification of the key factors of content marketing. Afterwards a content marketing concept will be established, based on a start up which is about to enter the market.
It may be noted that the attention of customers can be generated through relevant content and thus content marketing is an interesting way for shop owners to market their online business. However it turns out, that content marketing is still a very new discipline and a lot of questions are remaining open, when facing the implementation of the concept into real business.
Sie haben Interesse an oder Fragen zum Content Marketing Konzept? Über eine Nachricht von Ihnen freuen wir uns.
Grafik: Copyright Dizain@Shutterstock