Conference: Transformation of Commerce 2024
Conference: Transformation of Commerce 2024
Multichannel, online markets, live shopping, social selling: Commerce of tomorrow will be digital and multifaceted. This virtual conference will demonstrate how to best prepare for this exciting future.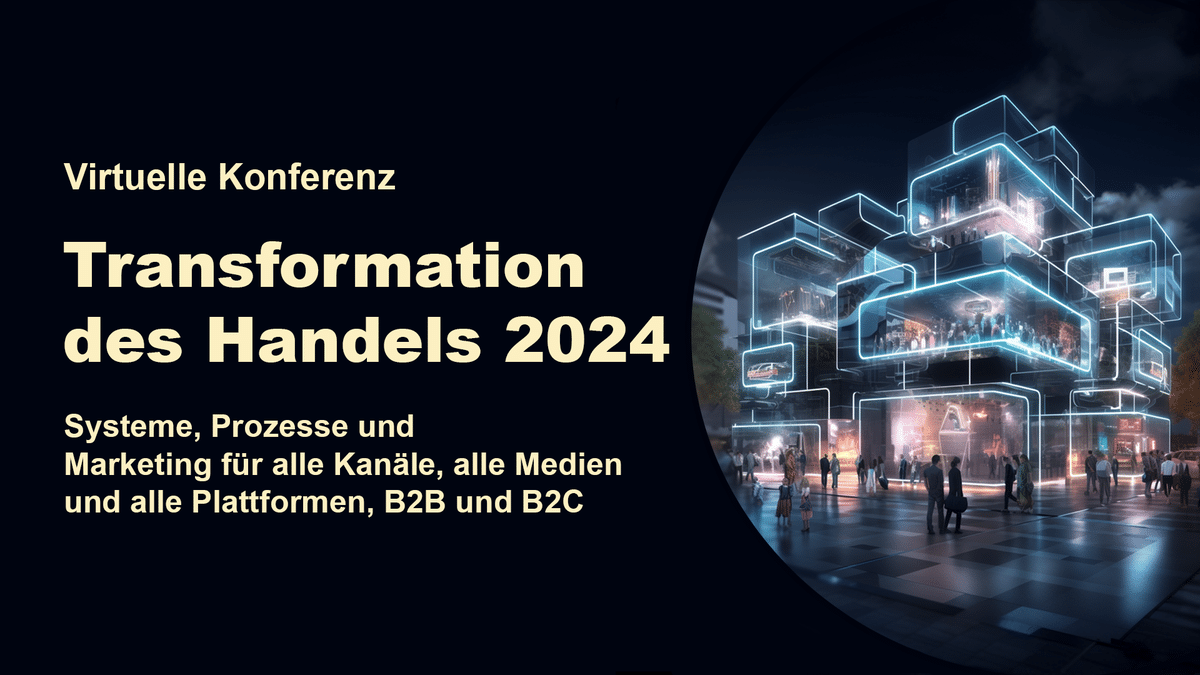 The question "How can successful retail concepts be introduced in turbulent times like these and effectively manage digital transformation across all channels?" is at the center of the "Transformation of Commerce 2024" conference. This virtual event showcases innovative technologies, shares proven success concepts from practical experience, and presents inspiring success stories through our speakers.
Here's what the program has in store for you:
Speaker
Topic
Joachim Graf
This is what e-commerce looks like in 2030

Based on current market studies and projections by iBusiness analysts, futurist Joachim Graf demonstrates how the balance between online and brick-and-mortar retail is shifting in Germany and in which industries the transformation will be particularly significant.

Deniz Dogan
Live Shopping – From Tech Trend in Asia to the Sales Channel of the Future

Large portions of e-commerce are increasingly shifting into social networks – how can retailers most effectively tap into social commerce as a distribution channel and ideally integrate it directly into their own e-commerce architecture? Learn more about developments in the video commerce environment and gain exciting insights into optimizing the customer journey through live shopping – from technology to content.

Maximilian Modl
WhatsApp & Chat Marketing: Your Revenue Boost for Black Friday

For this year's Black Friday, if you want to truly boost your sales and build long-term customer relationships, you can't ignore dialog-oriented marketing. Whether through WhatsApp or chat, companies are turning to interactive conversations instead of one-way communication in what's known as Conversational Marketing. On the consumer side, this means that the user experience becomes even more convenient, faster, and more personalized. No more tedious searching for deals or products – everything is just a chat message away! Maximilian Modl, CEO of Brevo Germany, will reveal in his presentation how you can use WhatsApp and chat for your business to optimize customer communication and increase the conversion rate.
Does this sound exciting to you? You can find more information and the registration link here.