AI in the office: What helps SME companies get started
AI in the office: What helps SME companies get started
The world is becoming more and more digital, and so is the office. Smaller and medium-sized companies are increasingly using artificial intelligence, which makes manual work easier or superfluous. But experts say there could be a lot more. What are the reasons for the reluctance? And what does it take for AI to become widespread?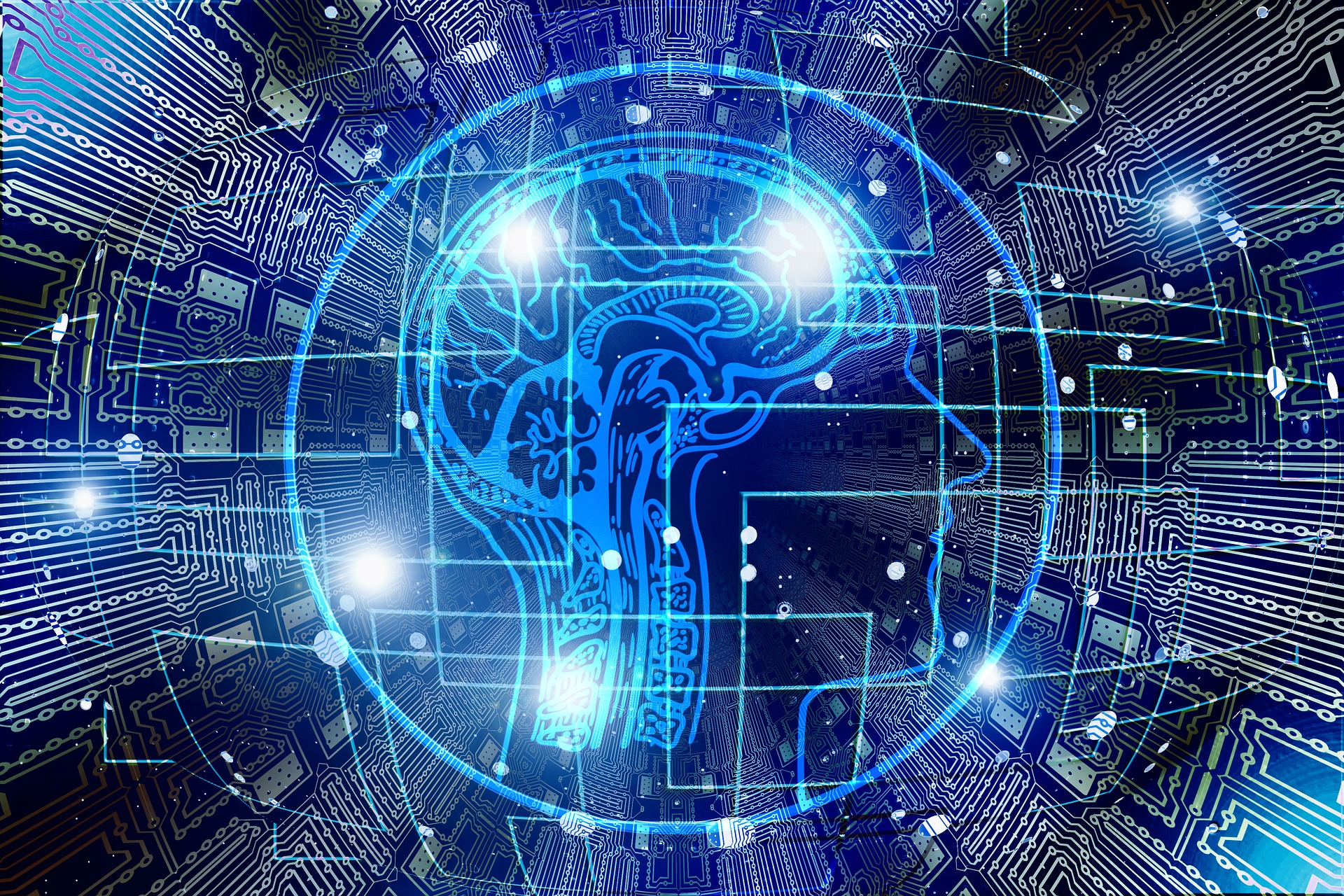 The future has already begun at Antalis in Frechen, west of Cologne. The paper and packaging wholesaler receives more than 1,000 orders every day. They are received by an "employee" who shines with special intelligence: artificial intelligence (AI). It is the Xpact software from the AI ​​specialist Evy Solutions.
It automatically analyzes each order within seconds, checks it for the correctness and saves it directly in the SAP system. Xpact is fast and constantly learning – and the Antalis employees have more time for sales.
AI is changing the world of work. With the help of artificial intelligence, as the cross-sectional technology is called in English-speaking countries, companies can increase their efficiency, reduce costs, and develop better and new products, services and business models. With AI, processes can be optimized, errors can be detected more quickly or new benefits can be created for customers.
AI: 50,000 new jobs in medium-sized companies
The greatest effects are expected for the retail and consumer sectors as well as energy, chemicals and the environment, followed by telecommunications, IT and media.
Experts from the Federal Ministry of Economics assume that the forthcoming triumph of the sub-area of ​​computer science, which deals with the automation of intelligent behavior and machine learning, will create around 50,000 new jobs in Germany, the majority of them in small and medium-sized companies.
The auditing and consulting company PricewaterhouseCoopers (PwC) also predicts an economic growth spurt through learning systems: By 2030, the German gross domestic product will increase by more than eleven percent thanks to AI-based solutions, according to PwC. This corresponds to around 430 billion euros.
SMEs hesitate before taking the first step
Optimism in the forecasts, reservations among the makers: According to a Deloitte study, 59 percent of German medium-sized companies believe that AI will become very important, but every third company boss attests only low or very low relevance for their own company.
The respondents self-critically admit that the first step into new territory is particularly difficult. Achim Berg, President of the Bitkom industry association, knows that too.
In this country, there is "no knowledge problem with AI, but a massive implementation problem". There is a broad consensus on the outstanding importance of technology for the future viability of the economy, "but the majority find it difficult to use this knowledge for their own business".
The result of a study by the analytics software company SAS is similar: SMEs are not afraid of AI, but neither are they unconditionally enthusiastic.
Great reluctance to use AI in the office
The reluctance to use AI in the office is particularly great – for now. The number of self-learning systems in administrative operating areas is only increasing slowly. There is, for example, the Backstube Webers in Friedrichshafen, which carries out its goods planning with an AI system in order to deliver the right amount of rolls and croissants to its around 30 branches every day.
The bakery computer is fed with all sorts of information: How much was sold last week? Are products in advertising? Holidays coming up? What's the weather like? The AI ​​recognizes patterns in the large amounts of data – and makes suggestions for quantities.
Appeal to the middle class
The AI, which Mindpeak (25 employees) developed for clinics, pathologists and laboratories, uses optical data sources. Using high-resolution images of tissue samples, cancerous diseases can be identified and classified within tenths of a second.
"We feed the system's algorithm with data that makes the program more and more intelligent and enables it to recognize patterns that it hasn't seen before," explains Mindpeak founder and CEO Felix Faber. "The great advantage of our solution is that it can be used immediately in almost any laboratory."
Mindpeak is financially advised by Mark Miller, Managing Partner at the investment bank Carlsquare, which, as an M&A consultant, supports companies and their shareholders in strategic capital measures. Miller sees AI as a game changer, especially for medium-sized companies, "not only in production, but in almost all areas of the company from IT to logistics and service to HR".
The financial industry pays close attention to which companies are how far they are in using the promising technology. Miller also recommends that small and medium-sized companies deal specifically with AI "in order to benefit as quickly as possible from existing solutions".
Mega trend AI
Evy's Xpact is also a good example. Over the past three years, more than a million documents have already been analyzed and processed using the Cologne-based solution. "But the business is only really beginning now," says Evy co-founder Michael Vogel. Matthias Szymansky, director of IT consulting at Infodas, also believes so.
"AI in back office administration is a mega trend in medium-sized companies." The company (200 employees), which specializes in cyber security and digitization, is receiving more and more inquiries from SMEs. "Software for pure text recognition is increasingly being replaced by programs that recognize contexts in the content," explains Szymansky. Even irony.
If a customer writes "Your 'great' system has crashed for the 30th time", the AI ​​software classifies this email as a complaint. Machine learning and neural networks make it possible. "A good approach is to start with an AI potential workshop," says Szymansky. Infodas, technology specialist for critical infrastructures in companies, authorities and the military, has developed the SDoT AI module in-house.
The tool independently checks the confidentiality level selected by an employee based on the content of a document. This prevents unwanted data leakage. According to Szymansky, the costs are "about ten cents per page". In addition to protecting company secrets, such AI solutions help to comply with the EU data protection directive.
Szymansky praises decision-makers in medium-sized companies for their efforts "to face an unmanageable number of constantly changing threats with a limited budget".
Patience when introducing AI applications
Consultants recommend a roadmap for the introduction of self-learning systems. The most important points include structured familiarization with the topic and systematic preparation for your own application as the decisive basis.
Another step is integration, which absolutely includes communication with and qualification of employees. And patience is required.
The example of Christ Wash Systems shows that the introduction of an AI application can take a long time. Two years ago, the Memmingen-based car wash manufacturer (1,500 employees) began developing a solution that would enable automatic monitoring of the systems by evaluating camera recordings in real time. If the driver gets out or a child jumps next to the car, the system immediately stops the car wash machines.
"We fed the system with several 10,000 images so that it learns to recognize such actions independently," explains Julia König, Managing Director of Ehrenmüller, which helps the medium-sized company as a service provider for AI projects. "Data is the be-all and end-all for learning systems. You have to train, train, train it."
Georg Barnickel, head of electrical development at Christ Wash Systems, says: "Hardly any medium-sized company has its own AI specialists. It's best to get them from outside." And you need patience: The intelligent monitoring solution for car washes will probably not be operational until 2023.
AI warns of liquidity bottlenecks
An AI system takes time to learn. It is similar with the users. That is why Evy boss Vogel often only automates one location or key account at first. "In the first phase, the customer can convince himself of the advantages of the AI," he explains the procedure.
"Because handing over such important work steps as orders, delivery notes or invoices is not easy for many company bosses." The Antalis management was also convinced in this way.
Stefan Kempf, CEO of the Dresden fintech Aifinyo says: "The following applies to machines and people: the more experience you gain, the more efficient you become." A gradual introduction of AI also helps to eliminate existing resentments: "Younger company bosses are much more open to the innovation , because they grew up with technology."
Aifinyo offers medium-sized companies an AI-based liquidity management system. It is fed with the current deposits and withdrawals from the account. The automated allocation of payments reduces the administrative effort, offers an up-to-date overview and gives concrete recommendations for action.
For example, a warning is given of an impending liquidity bottleneck and financing options are shown. Kempf: "This allows young and smaller entrepreneurs to concentrate on the essentials – namely on bringing their business forward."
---
Click here to read the original article.