Update on the 3rd ISPC 2023
Update on the 3rd ISPC 2023
Prepare for ISPC 2023: news with our new partner!
Get ready for the "International Scientific-Practical Conference (ISPC 20239", where innovation and collaboration converge. We're thrilled to announce a game-changing development—a new partner joining forces with us.
As the countdown begins, we're excited to share the latest updates that will make ISPC 2023 an unforgettable experience. Our esteemed partner, renowned for their research contributions, will elevate the conference to new heights, unlocking more possibilities for innovation and dialogue. Below you will find the necessary information.
Mark your calendars, as the deadline for applications for presentations is approaching fast. Don't miss out on this exceptional opportunity to be part of ISPC 2023, where discoveries shape the future!
1. Partner
We are very pleased to announce another partner university of the ISPC!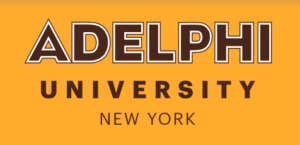 and supports the E-Commerce Institute in the planning, organization, and implementation of the conference.
In this way, the goal of increasing internationalization has been achieved even more through partners in Asia, Europe, and North America.
2. Topic
The theme of ISPC 2023 is "Digital Management to Shape the Future"
3. Date
ISPC 2023 will be held on November 24/25/26, 2023.
4. Format
The conference will be held hybrid in presence in Tbilisi, Georgia, and virtually via Zoom. In this way, speakers from other continents can also participate in ISPC
5. Conference language
The conference will be held in English
6. Conference fees
The participation in ISPC 2023 is free of charge.
7. Important dates
Application for presentation with one page by July 1, 2023.
8. Publication
The best papers will be published in a subsequent conference proceeding in the scientific publisher Springer Nature.
Further essential information can be found in the "Call for Papers", "Application" and "Requirements" files.
We are looking forward to many international participants and will be happy to answer any questions at geibel@ecommerceinstitut.de or +49.171.145.3333.