Theses on e-commerce topics
Theses on e-commerce topics
As a professor at the Fresenius University of Applied Sciences, Prof. Geibel regularly supervises theses on e-commerce topics in the Business Administration, Media Management, Logistics and Entrepreneurship degree programs. If you would like some non-binding advice on the topics suggested here, on how to find a topic and on how to write a thesis, just use the comment function at the end of this article or write an email. An overview of the supervision procedure can also be found at the end of the post.
Theses can also be written in cooperation with companies. The companies can propose their own topic and provide a company representative as second supervisor of the thesis. Prof. Geibel has had very good experience with this configuration and is happy to put companies and students in touch with each other.An overview of topics already worked on and suggested topics can be found in this article. Please send requests for theses to: geibel@hs-fresenius.de.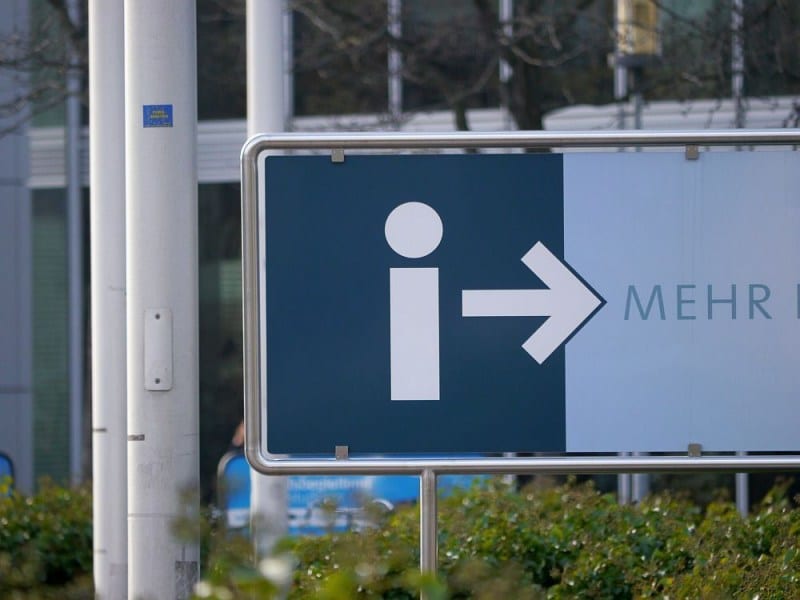 For students but also for companies who would like to have a topic worked on as part of a thesis, the following list of topics for future theses could be inspiring:

Suggested topics for theses:
The digitization of the stationary store

Competitive strategies in times of growing Amazon dominance

Algorithms in e-commerce logistics

Electronic commerce and the supply of the population

Use of voice control in electronic commerce

Success factors in mobile commerce

Programmatic advertising in e-commerce

Innovations in e-commerce

Customer centricity as a success factor in e-commerce

Data-driven marketing in e-commerce

Economies of scale as growth factors in e-commerce

Approaches to evaluating online stores

Automation in e-commerce logistics

An analysis of the business model and competitive strategies of … (e.g. amazon, Zalando, Zooplus, Media Markt/Saturn or others)

Industry potential analysis in e-commerce taking into account product, industry and value creation

E-commerce in the European internal market

Internationalization strategies in e-commerce

Cognitive-psychological basics of e-commerce

Approaches to reducing the returns rate in e-commerce

Approaches to increasing sustainability in e-commerce

Augmented reality and e-commerce

Success factors for the development of a same-day delivery service

eFood: Success factors for establishing online food retailing

eLearning: Potential analysis of eLearning platforms and online universities

Competition problems in e-commerce

Artificial intelligence – possible applications in e-commerce

The use of robotics in shipping logistics

Virtual reality – possible applications in e-commerce
The following thesis topics provide a brief overview of topics from previous semesters to help with the topic formulation.
Elaborated topics of final theses:
Online food retailing in Germany – a comparative market and competition analysis for Rewe Digital and Amazon Fresh.

The Digitization of Stationary Food Retailing – Potential Analysis for the Use of Digital Technologies

State of Online Marketing in the Italian Tourism Industry: Empirical Analysis and Case Study

An Analysis of Amazon's Business Model and Customer Loyalty Strategies

Benchmarking Study on the Optimization Level of Mobile Shopping Sites of Zalando and About You

Chances and Challenges in the Area of E-Health due to Digital Transformation

Transformation from car manufacturer to mobility provider – opportunities and challenges in the development of mobility platforms

Online marketing organization in transition – how do dynamic advertising technologies influence the marketing culture in the company?

The importance of brand communities for (online) brand management. The benefits of Facebook Fan Pages using selected examples.

Potential analysis of social media channels in relation to the success of customer retention.

Artificial intelligence – possible applications in e-commerce

A current analysis of online furniture retailing in Germany

External effects in e-commerce

The digital future of stationary trade – potentials and advantage strategies in competition with online trade using the example of the textile industry

Social Media as a Marketing Platform – Opportunities and Strategies for Self-Marketing on Instagram Using the Example of Fashion Bloggers

Adblockers: An analysis of the increasing popularity of ad blockers and their impact on traditional online marketing

A current analysis of online furniture retailing in Germany

Market segmentation in e-commerce: An A/B impact study of different newsletter contents

Gender Commerce – Gender-specific differences in online purchasing

Analysis of the online trade with drugstore articles in Germany with special consideration of logistical aspects

Target group segmentation in e-commerce

Social media and e-commerce

Sales financing in e-commerce

Competitive strategies in e-commerce

Rise and decline of social networks

Acceptance problems in mobile payment

Key figure systems in e-commerce

Comparison & requirement-oriented evaluation of modern online store systems

Design of financial transactions as a success factor in e-commerce

The battle for the mobile Internet – an industrial economic analysis of the competitive strategies of Google, Microsoft and Apple

Success potentials of mobile marketing

Success factors of social media for non-governmental organizations

Success potentials of mobile payment systems in the German market

Storytelling in brand communication – strategies and recommendations for action depending on customer involvement

Augmented reality as a success factor in mobile commerce? Opportunities, limits and risks

Targeted customer relationships in social media touchpoints – opportunities and limits of attribution modeling

Creation of a concept for the implementation of location-based services in the marketing strategy in the hospitality industry

Content marketing in long-tail e-commerce – creation of a marketing and communication concept for an online store
Published theses:
Learn more about these successful theses from our alumni:
Procedure of supervision for final theses
Based on the experience of many successful theses, the following procedure has been established for the supervision of theses:
Initial contact and consultation to narrow down the topic

Selection of the topic

Overview of literature or empirical content

Linkage with academic and professional goals

Selection of first and second supervisors

Registration of the thesis by the student

Preparation and discussion of the outline

Independent preparation of the thesis by the students

Submission of the thesis by the students

Evaluation of the thesis by the examiners

Possible publication of results of the thesis
Beyond the topics suggested here, both students and companies can make their own suggestions, for which Prof. Geibel will be happy to consider realization. Suggestions are best sent to info@ecommerceinstitut.de.