Retail Intelligence Solutions – Light Meets Smart Technology
Retail Intelligence Solutions – Light Meets Smart Technology
The EHI Retail Institute provides exciting insights into insightful analyses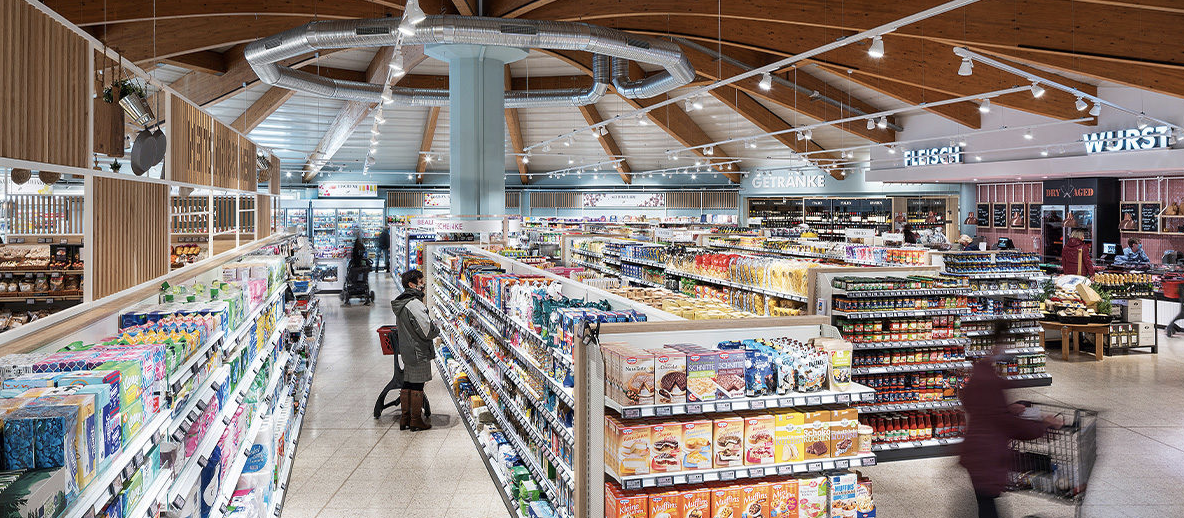 The EHI Retail Institute is a research and consulting institute for the retail industry and a partner of the E-Commerce Institute Cologne. The new article from EHI provides interesting insights into the topic of retail intelligence solutions. Get exciting insights into the topic here or click here for more info!
Retail Intelligence Solutions
The digital lighting infrastructure offers ideal conditions for the implementation of retail intelligence solutions. Integrated sensors record the movement patterns of customers and provide valuable data for optimizing processes and for location-based services.
With the arrival of digital LED solutions in store lighting, the range of uses for lighting infrastructure has expanded significantly. It is regarded as the optimal basis for smart retail intelligence applications. Many lighting specialists have long since recognized this potential and offer intelligent systems that provide retailers with extensive insights into customer behavior in the store and can be used for location-based services.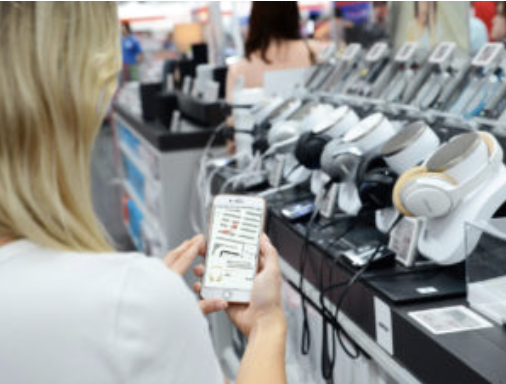 Signify, for example, has developed a solution based on Visible Light Communication (VLC) technology. Here, smart ceiling lights send light signals that are imperceptible to humans, which are received by customers' smartphones and enable them to determine their position. "We rely on VLC because it has the advantage over other sensor technologies of greater accuracy and also still works reliably and quickly even at ceiling heights of up to twelve meters," explains Alexander Birke, System Architect at Signify.
This performance has been confirmed in initial pilot projects, such as in Media Markt stores. Media Markt Saturn wants to offer its customers in-store navigation to the product they are looking for with the help of the Signify solution. However, this function requires store visitors to use the Media Markt app. In addition, VLC is to facilitate the picking process for online orders via product location.
Insightful analyses
Most of the alternative systems on the market use sensors based on Bluetooth. These sensors are either integrated directly into the luminaires or are attached to the lighting infrastructure as an additional device. They make it possible to locate people in the store and record their walking paths and length of stay. The data can then be used, for example, to identify departments or sub-areas that receive little foot traffic. In addition, the sales-promoting effect of different placements or different product presentations can be analyzed, as can the influence of promotions on movement and purchasing behavior. Valuable insights can also be gained for optimizing staff planning or throughput times at checkouts. Last but not least, people counting can be used to regulate access to the store if there are restrictions on the maximum number of customers allowed.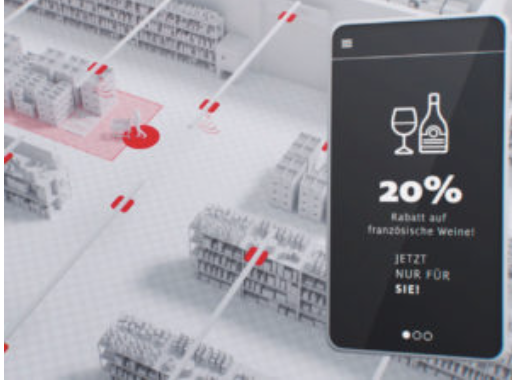 Applications that go beyond pure motion tracking offer even more options for action. As a rule, this also requires store visitors to have the retailer's customer app installed on their smartphone. Depending on their location, they can be specifically encouraged to make a purchase through push notifications. For example, by pointing out special offers, interesting composite products, newly listed items, or limited-time promotions.
"We have found in our pilot projects with various retail partners that targeted campaign management with location-based push notifications can increase sales by 15 to 20 percent," says Thomas Kladensky, Senior Product Manager Digital Services at Zumtobel.
The Austrian lighting specialist has sought competent partners for its combined location intelligence solution of lighting, localization infrastructure and analytics tool: Italian IT company Thinkinside is contributing its software expertise, and Finnish technology partner Quuppa is supplying the real-time localization system based on Bluetooth Low Energy.
Flexible technology
Ansorg also relies on cooperation with partners when it comes to intelligent lighting systems. The solution presented at EuroShop 2020 was developed, among others, together with Invidis, a consulting company for digital solutions at the POS. Leif Escher, Head of Sales at Ansorg, expects demand in retail for smart technologies to increase significantly.
"Retail analytics offers considerable sales potential, as the data helps retailers to better understand their customers. The challenge in implementing smart technologies is not on the sensor side, but rather in determining together with the retailer what, where and how is measured and by whom and how this data can be evaluated and used in a targeted manner. The combination with power rails and matching spotlights offers maximum flexibility, as the sensors can be placed quickly and easily."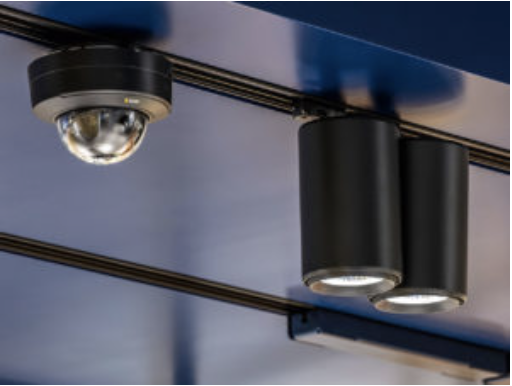 The digitalization push triggered by the Corona pandemic has acted as an additional booster. Christof Volmer, Director Marketing at Bäro, is also certain of this. The Leichlingen-based retail lighting specialist presented its new "ecoDiMotion" concept at EuroShop 2020.
"The topic of connectivity picked up speed once again last year. On the one hand, this was due to the greater overall acceptance of digital solutions and tools among end consumers. On the other hand, brick-and-mortar retail has been clearly shown that it must position itself better against online competition."