Online Event from the MIT Club of Germany
Online Event from the MIT Club of Germany
This Saturday, October 10, 2020, the MIT Club of Germany e.V. will host an online event. Register now and look forward to exciting discussions!

New Event Series:
CLIMATE CHANGE MATTERS -In search of environmental solutions for a better world.
Event 1:
Climate Awareness Matters | Learn –Understand -Act
Climate Change has become a major pressing issue across the globe. The UN has put climate action on the top of its priority list. MIT's Climate Change Initiative equally underlines the importance and relevance of the need for encompassing solutions and actions. In line with this emerging focus on climate change and sustainability, we would like to introduce a new event series commencing this October – as virtual speaker event and panel discussion. The key focus is on discussing approaches and solutions that can bring about a positive impact in our fight against climate change.
Saturday, 10th October 2020, 16:00-18:00 hrs. (CEST)
The focus of this online event will lie on education and building substantiated climate awareness through institutions, organisations and educational programmes.
We are honoured to present three highly accomplished speakers to lend us their perspectives and offer their insights into diffferent dimensions of climate awareness, education and decision making.
Speakers profiles: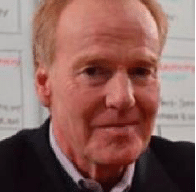 Peter M. Senge, Senior Lecturer, Leadership and Sustainability, MIT Sloan School
Vita:
Peter is the founding chair of SoL (Society of Organizational Learning), a global network of organizations, researchers, and consultants dedicated to the "interdependent development of people and their institutions", Senior Lecturer, Sloan School of Management MIT, and cofounder of the Academy for Systemic Change, which seeks to accelerate the growth of the field of systemic change worldwide. His work centers on promoting shared understanding of complex issues and shared leadership for healthier human systems. This involves major cross-sector projects focused on global food systems, climate change, regenerative economies, and the future of education.
Abstract:
Action-based learning has long been a key feature of the MIT student experience. Knowledge in form of approaches, models and methods are applied in a project setting to enhance the learning experience. One example is the MIT Leadership-Lab (L-Lab) created and run by Peter Senge and Wanda Orlikowski, which has a focus on sustainability topics, combined with a social component. Peter will talk about the L-Lab concept and present some L-Lab project examples. He will also share his perspective, how an educational instrument like the L-Lab, can help with an action-oriented climate change education.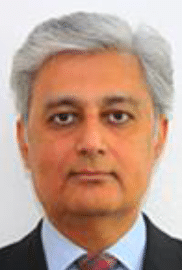 Ovais Sarmad, Deputy Executive Secretary of the UN Climate Change Secretariat
Vita:
On 15 May 2017, United Nations Secretary-General Antonio Guterres appointed Ovais Sarmad of India as Deputy Executive Secretary of the United Nations Framework Convention on Climate Change (UNFCCC).
Mr. Sarmad brings to the position nearly 27 years of experience with IOM, where he worked in several policy and management areas to strengthen the Organization's operational effectiveness in close consultation with IOM Member States. He was instrumental in the establishment of the organization's Ethics and Conduct Office and was a key team member negotiating the agreement which brought the IOM into the United Nations System.
Following an early career in financial management, both in public and private sectors in the United Kingdom, Mr. Sarmad joined IOM in 1990, in Geneva, where he served notably as Chief of Budget, Director of Resource Management, Director of the Global Administrative Centre and Chief of Mission to the Philippines.
Abstract:
Mr. Sarmad will speak about the importance of educational institutions, climate change education, training, public awareness, participation and access to information as a basis for climate action and sustainable development. The crucial role of climate change education has been recognized and enshrined in the UNFCCC convention from the start, in 1992, with Article 6 on Action for Climate Empowerment, and in 2015 with Article 12 of the Paris Agreement on Climate Change.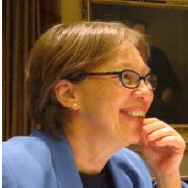 Dr. Antje Danielson, Director of Education, MIT Energy Initiative
Vita:
Antje joined MITEI after eight years at Tufts University, where she directed the Tufts Institute of the Environment and was an assistant professor in the Department of Public Health. Her areas of interest are energy education and carbon capture / storage. She is also interested in research on conditions that underpin interdisciplinary research and collaborations.
Her previous roles include deputy director for sustainability at the Centre for Research into Earth Energy Systems at Durham University in the UK, where she initiated a carbon capture and storage working group. Danielson is a member of the Board of Directors of the National Council for Science and the Environment and has also served as President of the Council for Environmental Deans and Directors. She received teaching awards from Harvard University and an Exceptional Contribution Award from Durham University. In 1999/2000 she co-founded the car-sharing company Zipcar. Antje holds a PhD in geochemistry from the Freie Universität in Berlin, Germany.
Abstract:
Antje will discuss the implementation, delivery of content, and strategies for the future of energy education. Underpinning this is the realization that climate change mitigation and adaptation will change the energy and education landscape. The growth of the world population, a global approach to supply chains, and the challenges of inevitable cyber connectivity means our education system has to catch up to address global challenges at the required scale. The focus of the presentation will include:
Goals in climate change education in generaland in specific at the MIT Energy Initiative
The need for access to education globally, and specifically to climate change education
How to merge innovation and education
How online learning can be leveraged
Additional Panelist: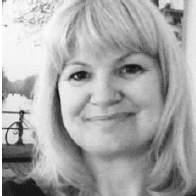 Fleur Newman, Action Empowerment Unit Lead of the UN Climate Change Secretariat
Vita:
Fleur Newman leads the work on education, training and public awareness, participation and access to information under the UN Framework Convention on Climate Change and the Paris Agreement, as well as on gender and climate change. Fleur is a lawyer by training, with 10 years of experience in the private sector in climate change, sustainability, energy and international law. Fleurhas a Bachelor of Science in Sustainable Development and Master of Laws in International Law.
The panel discussion will be moderated by Dr. Philipp Gerbert, MIT PhD '89 – TED Talk Speaker, Future Shaper UnternehmerTUM & Director applied AI at the Technical University Munich
Event Location:
This event is an online event. The access code to the link will be sent to you on 08 October –two days ahead of the event.  You will only need to click the link to participate (no need to download any applications or programmes).
Registration:
In order to participate, please kindly register your interest under the following link:
https://www.xing-events.com/DMZUILL
Or scan this code to register: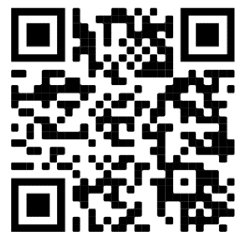 Contact:
For any questions, please fell most welcome to contact:
Wolfgang Ungerer: wolfgang.ungerer@mit-club.de, M: +49-160-2900192