#4 Our own podcast
#4 Our own podcast
The fourth podcast episode from the ECI deals with the topic of returns in e-commerce. We were able to win Daniel Engelhardt as an expert on this topic. Daniel is co-founder of keepist  and gives exciting insights into the start-up. Have fun listening!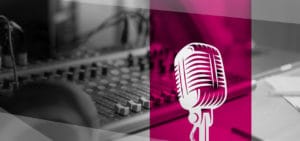 keepist – Send back less and get rewarded!
Nowadays you can buy almost everything on the internet, from clothes, electronics and furniture to cars. Customers are confronted with an infinite choice of products. Online shopping can be so easy: You choose something, order it, have it delivered and you are happy. So much for theory. Even at the point of "choosing", customers are already faced with the first obstacles. Customers are only one click away from a massive selection. However, the differences between the respective products are not immediately apparent. Who should still be able to keep an overview?
The effects of this are therefore crystal clear: customers are overwhelmed by the infinite selection and either order a selection of the same products, although they know from the beginning that they will only keep one of them, or simply order any of the products. If they don't like the product, they send it back and order a new one – probably even in another online store.
The result: more returns, a lower conversion rate and dissatisfied and perhaps even frustrated customers.
And this is where keepist comes into play: keepist rewards you for every order you place in participating online stores and don't send it back..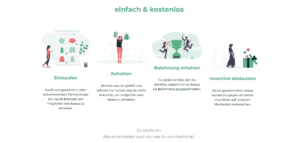 because, returns annoy everyone:

Of course there is nothing wrong with keepist to send something back if you don't like the clothes:
You should not keep what you do not like or do not fit.

Therefore we focus on reward and not on punishment. You can return your order as normal and without any disadvantages. As always. Promised.
Goal is to avoid returns and thus save costs and protect the environment. And as a customer you will be rewarded!
We hope you enjoy the fourth episode of our podcast "Lesson Learned". If you would like to learn more about the topic of returns optimization, please visit the keepist website or social media channels!
If you enjoyed our podcast Lesson Learned, we would be very happy to subscribe to the podcast.
Infos from https://www.keepist.de/blog/individuelle-beratung-in-onlineshops-sinnvolle-erweiterung-oder-nutzlose-spielerei/ and https://www.keepist.de