Startup Breakfast Cologne 30.03.2023
Startup Breakfast Cologne 30.03.2023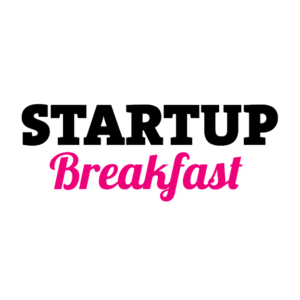 Startup Breakfast @Hist. City Hall Cologne
30.03.2023 I 09:00 – 10:30 AM
We look forward to the next Startup Breakfast on March 30 at the historic Cologne City Hall. Network with the startup community at this high-energy breakfast networking format – powered by Web de Cologne e.V.
Henriette Reker, Mayor of the City of Cologne, invites together with Web de Cologne e.V.
Once a year, Web de Cologne e.V. organizes the Startup Breakfast at the invitation of the Lord Mayor at City Hall. The Startup Breakfast will take place on 30.03. in the time of 9:00h – 11:00h in the Piazetta of the historic city hall. Startups, investors, representatives of the digital economy, and interested representatives* from politics and administration are invited.
Schedule/ Program:
8:30 – 9:00 Arrival of the participants*.
9:00 – 9:10 Welcome by Lord Mayor Henriette Reker
9:10 – 9:20 Welcome by Joachim Vranken (Web de Cologne e.V.)
9:20 – 9:30 Impulse statement by B.J. Park (neoteq ventures)
9:30 – 9:35 Startup Pitch Wilhelm Hammes from Planted
9:35 – 9:50 Coffee Break/Networking
9:50 – 10:00 Startup Pitch Sascha Goldstein from JUMiNGO
10:00 – 10:15 Coffee Break/Networking
10:15 – 10:25 Dr. Silvan Siegrist (Lumoview)
10:25 – 10:50 Coffee Break/Networking
10:50 Farewell
About the Speakers:
B.J. Park is a founding partner of neoteq ventures. He has been successfully working with start-ups since 2005. He knows the crucial tips and tricks that simplify the process of building a young company. With his perseverance, which he also knows how to use very well as a triathlete, he is able to move mountains to be successful in the end. B.J. is married, has two children, is a native of Frankfurt, and has lived in Cologne for over 20 years.
Silvan Siegrist founded Lumoview Building Analytics GmbH in Cologne with Bernhard Hoffschmidt and Arne Tiddens to contribute to a sustainable (real estate) world as much as possible. In his free time, you can meet Silvan high up in the mountains or on the train and on a sailboat in faraway countries.
About the Startups:
Planted is an impact startup founded in 2021 and based in Cologne. For its sustainable concept, Planted received the Gründerstipendium NRW and won the Founder of the Year Award 2022 and Cologne's Klimastar 2022. The team is committed to preserving the earth and its resources – both reducing and avoiding CO2 emissions. With the help of an overall sustainability strategy, Planted enables companies to record their carbon footprint, reduce it with employees using reduction software, and offset unavoidable emissions. In addition, Planted has its own forester on board, which companies can use to plant mixed forests or protect forests locally here in Germany.
JUMiNGO is the best shipping partner for worldwide parcels and expresses shipments. By cooperating with renowned shipping service providers such as DHL Express, UPS, FedEx, and Co. we manage to offer the best price-performance ratio for worldwide shipments. With our comparison and booking platform, you can quickly and clearly find the best rate and, if necessary, add customs documents or transport insurance to the booking process. After booking, all shipments from different shipping service providers can be managed centrally in one place. Our customer service is always available as a personal contact. As sustainability is very important to us, we ship 100% CO2 neutral.
Venue:
Historic City Hall of the City of Cologne
Town Hall Square 2
50667 Cologne
The entrance of the city hall is currently located at the Alter Markt.
Participation in the Startup Breakfast is free of charge after registration via Eventbrite.
We are looking forward to your participation!