Startup Breakfast 19.04.2023
Startup Breakfast 19.04.2023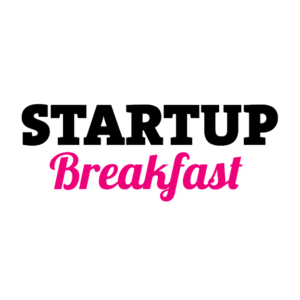 Startup Breakfast @Railslove GmbH
19.04.2023 I 09:30 – 10:30 Uhr
We are looking forward to the next Startup Breakfast on April 19th at Railslove GmbH! Look forward to exciting startup pitches and the exchange with other founders.
Schedule:
9:15 a.m. – Welcome by Prof. Dr. Richard Geibel (Web de Cologne e.V.)
9:20 am – Welcome by Jan Kus (Railslove GmbH)
9:25 am – Startup Pitch Monika Hauck from Repair Rebels GmbH
9:35 am – Q & A round
9:40 am – Startup Pitch Felix Holzapfel from Quovabiz
9:50 a.m. – Q & A round
10:00 a.m. – Networking
10:30 a.m. – End
About the Startups:
Repair Rebels is where technology meets traditional craftsmanship. We want to make the world a better place by slowing down the fast-paced fashion industry and consumerism. Web de Cologne wants to foster an appreciation for handmade goods, respect for things we already own, and support local crafts. We make textile and shoe repair as fashionable and easy as buying new items – only cheaper, more sustainable, and more local. Repairing has never been so digital and so sexy. So you can book a repair from the comfort of your sofa. The garment will be picked up at the desired time and delivered and repaired a few days later. Repair Rebels thus offers an all-round digital service including pickup and delivery.
Quovabiz:
We are Felix Holzapfel and Klaus Holzapfel. We are brothers who are passionate about telling and creating stories of engaged business leaders who are building successful brands and companies and making a difference in the world. As early-stage investors, we get actively involved as mentors, advisory board members, or even co-founders. Our focus is on ambitious teams and technology-heavy business models. Preferably in industries where our know-how and network unfold their optimal benefit. Our mix of experience and startup spirit achieves pragmatic results in a short time: The development of brands, products, services, prototypes, microsites, content, sales pipeline, and much more. This is how we relieve executives, develop ideas and bring them to life. We help our clients stay on top of the game and answer the most important questions in our rapidly changing world.
About Railslove:
Railslove is a Cologne-based design, software, and business development agency. Railslove specializes in digital product development, from business model design to UX/UI design and full-stack development. They help clients develop and validate new business ideas and digital business models that can serve as a starting point for a new venture. In doing so, they always put their customers first and work at eye level to ensure the highest level of collaboration and integration of their customers' needs. Clients include young startups, established web companies, and corporations. Services range from ideation, business case, and business model development to prototyping, MVP development, and scaling. The offering is fully customizable to their clients, whether it's the whole package or just specific services.
Venue:
Railslove Ltd.
An der Bottmühle
50678 Cologne
Participation in the event is free of charge after registration via Eventbrite.
REGISTER HERE NOW!