IHK Köln presents Praxistag Digitalisierung on 22 September 2022
IHK Köln presents Praxistag Digitalisierung on 22 September 2022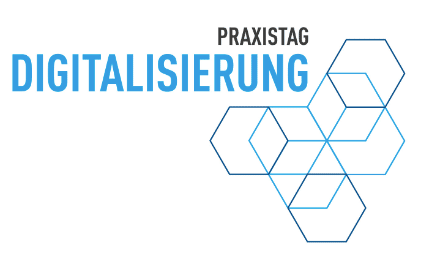 A good ranking in search engines, a good product presentation or a digital service in the shop – have you exhausted all the possibilities and opportunities for companies that you can set up directly and implement independently?
On September 22 2022, IHK Köln presents a unique opportunity for you to gain 140 practical tips on the subject of e-business and online marketing, including digital advertising and selling.
You will receive practical tips in various fields of action; see what leads to success for others based on best practices and can network directly with neutral contact persons and helpers. From the E-Commerce Institute Cologne, Prof. Dr. Richard Geibel and Julian Thiers will speak on Digital payments, third-party logins and identity polls : 10 tools that make it easy for customers.
The event is open to the public and is free of cost on registration. For more information and for registration, click here.
Program: 10AM- 11AM- On the Web
SEO –  10 recommendations to be found better
Bastian Sens | Sensational Marketing
SEA –  10 tips on how to advertise efficiently on the web
Vera Lüdemann | net spirits
The company profile –  10 entries that every user is looking for
Christian Spancken | Marketing expert and digitalist | Google future workshop
Program: 11AM- 12PM- Social Media
Landing with the right customer –  10 insights for target group monitoring
Christian Spancken | Marketing expert and digitalist | Google future workshop
I have to have the shirt –  10 possibilities for clever product presentation and sales via social media
Anne Liesenfeld | Mittelstand-Digital Zentrum Handel
B2B Networking –  10 Approaches That Really Work
Sue Appleton | do_loop Consulting + design for the web
Program: 12PM- 12:20PM- Short Pause
Contact points, advice, funding –  10 tips you should know about
Dieter Schiefer | IHK Cologne
Program: 12:20PM- 1PM- Pause & Networking 
Meet & Greet with the speakers
Coffee & small snacks will be offered
Program: 1PM- 2PM- Selling digitally 
Own web shop or large platform –  10 criteria for the right sales medium
Markus Schaaf | digital coach NRW | Trade Association of North Rhine-Westphalia
Digital payments, third-party logins and identity polls –  10 tools that make it easy for customers
Prof. Dr. Richard Geibel & Julian Thiers | E-Commerce Institute Cologne
From Google shopping to shop systems –  10 possible ways to sell things
Christian Spancken | Marketing expert and digitalist | Google future workshop
Program: 2PM- 3PM- Future of Inner Cities
Digitization at the point of sale –  10 innovations for the shop and direct customer contact
Alexander Weßling | Mittelstand-Digital Zentrum Handel
Click & Collect, Fulfillment, Inventory –  10 services that inspire customers
tba
Local platforms, location-based services and more –  10 insights for walk-in customers
Marcel Patalon | Competence Center eCommerce
Program: 3PM- 3:20PM- Brief Pause 
Speech marketing, AR/VR, marketing automation –  10 trends that will come
Mike Schnoor | Mittelstand-Digital Zentrum Rheinland
Program: 3:20PM- 4PM- Networking & End
VENUE: