Event calendar September
Event calendar September
This September, there are once again many exciting events in and around the Cologne area. In addition to networking events, this beginning of autumn is entirely dedicated to the trending topic of AI and how this technology of the future can find its place in both business and everyday life.
Cologne Bot – September 6, 2023
The dynamic essence of Cologne combined with modern AI – sounds interesting, doesn't it? Join us as we launch the "Cologne Bot" project together! What can you expect?
The opportunity to be part of an exciting project that connects Cologne and Artificial Intelligence from the very beginning.
The chance to contribute your skills in marketing or technology to our group, or simply to be there and learn something new.
Collaborative work to define the scope of the first version of the "Cologne Bot."
An inspiring environment to enjoy networking and exchange ideas with like-minded individuals.
In our first two-hour session, we will lay the foundation for a bot that not only showcases technology but also embodies the warmth and charm of Cologne.
Date: Wednesday, September 6, 2023
Time: 4:00 PM – 6:00 PM
Location: Ai-Hub at STARTPLATZ in the Mediapark in Cologne (1st floor)
Come join us, share your ideas, and actively participate in shaping Cologne's digital future! You can find the event link here.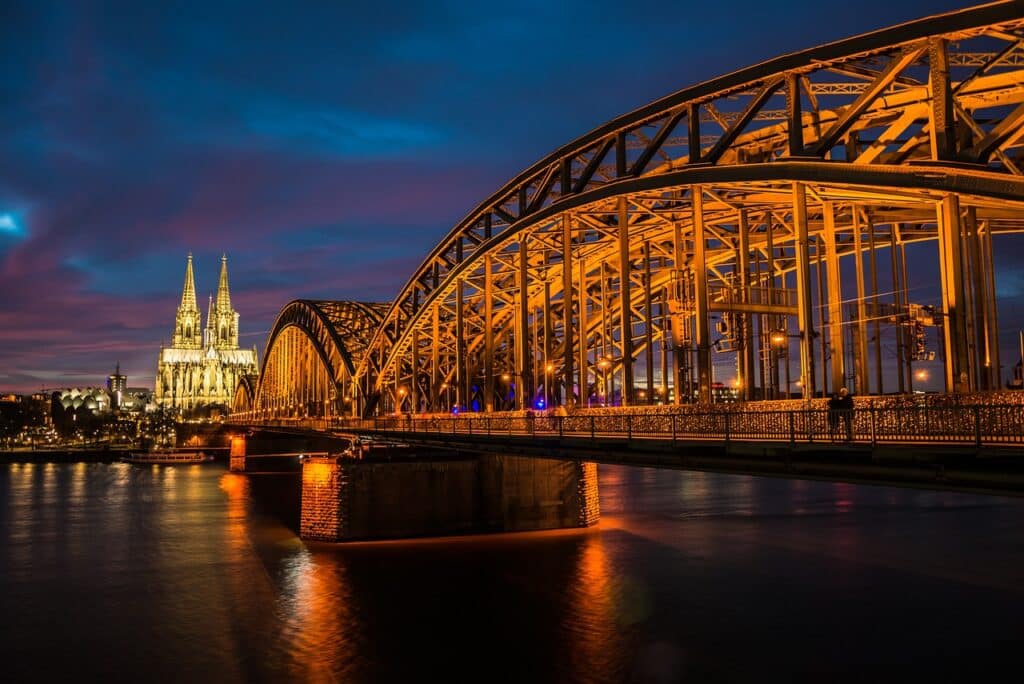 CxO Lunch – September 14, 2023
The CxO Lunch provides executives who are members of Web de Cologne e.V. with the opportunity to meet in an exclusive setting for a pleasant lunch and engage in interesting conversations. This opportunity is offered at regular intervals, approximately eight times a year.
Date: Thursday, September 14, 2023
Time: 12:30 PM – 2:30 PM
Location: La Fonda, Gereonskloster 8, 50670 Cologne, Germany
Tickets for the CxO Lunch event are available here.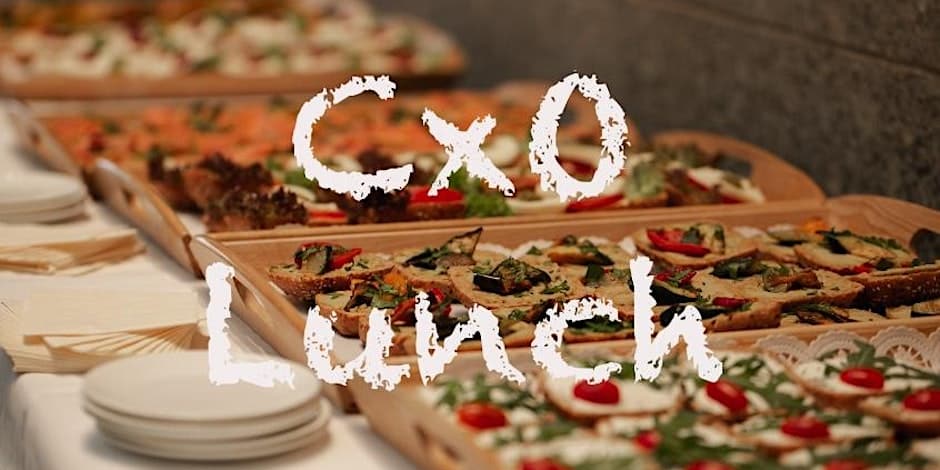 Rheinland Pitch Generative KI – September 14, 2023
The Rheinland Pitch is considered Germany's largest startup pitch competition! It serves as a platform to bring together founders, investors, and companies, providing young startups with the opportunity to present their groundbreaking ideas in Germany and increase their visibility. In this edition of the Rheinland Pitch, the focus is on Generative AI, giving AI startups a unique chance to showcase their innovative concepts in front of an expert jury and an audience of investors and like-minded individuals.
You can find tickets and information about the application phase here.
Date: Monday, September 25, 2023
Time: 6:00 PM – 9:00 PM
Location: STARTPLATZ Köln, Im Mediapark 5, 50670 Köln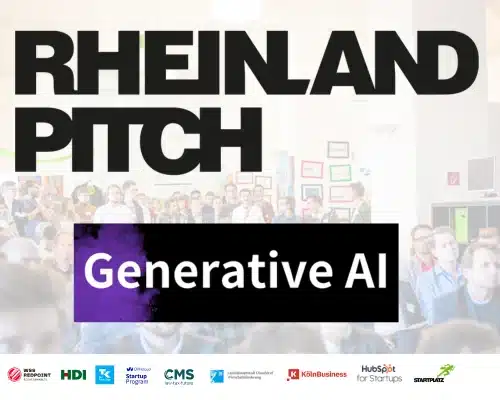 Startup Breakfast – September 29, 2023
The event is aimed at the startup community, including young companies and investors. In a variety of presentations, testimonials, and discussions, the focus will be shifted  to relevant topics for founders. As usually, the goal is to exchange experiences and network, accompanied by a delicious breakfast to start the day promisingly.
Date: Thursday, September 27, 2023
Time: 8:30 PM – 10:30 PM
Location: Stadtgarten Köln , Venloer Str. 40
 50672 Köln