Cologne agency club – powered by GründerFinanz & HISCOX
Cologne agency club – powered by GründerFinanz & HISCOX
On 28. February

 we would happy to invite you to our event – Cologne agency club – powered by GründerFinanz & HISCOX!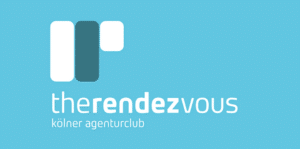 Kölner agenturclub – powered by GründerFinanz & HISCOX is a series of events at which Cologne agencies exchange views on current topics of the industry and Cologne as an agency location. The aim is to promote dialog and knowledge transfer within the Cologne agency scene and to jointly shape the future of our industry. The topic of the next Agency Club on February 28 will be: "Social Commerce – Best Practice & How to".
Social Commerce is omnipresent. Numerous success stories show that sales through social commerce (can) go through the roof or that there is a shift of sales into this channel. This awakens desires. For companies and brands, but of course also for agencies that want or need to develop social commerce as an agency service when customers ask for it.
But where is the secret to success? Simply put, social commerce is nothing more than the meeting point of e-commerce and social media. So: open a social media account, post products, and make money? Of course not.
We want to use the upcoming Agency Club together with you to get to the bottom of the "social commerce" hype. Joining us are two speakers who really know how it's done, and we're thrilled to have you. Our guests:
Christian Haase, Meta Agency Partner Manager (DACH)
Christian has been looking after social performance agencies in the DACH region since 2021 in all matters relating to platforms and technologies and supports agencies in optimizing digital communication on a strategic and tactical level. What this means exactly and how agencies and their clients can become successful in social commerce – that's what he'll be talking about in his impulse.
Alexander Boecker, Managing Partner, Die Nerds GmbH.
"How do we reach people in the digital space and address them in such a way that our messages are perceived? This question has been driving Alexander Boecker for over 20 years. As editor-in-chief at major news portals, as COO in the startup world, and as managing director of the highly specialized agency NERDS. It's always about the triad of content, data, and channels. In performance marketing, it all comes together – and Alexander can live out his passion to the full."
Join us and bring your ideas, questions, and experiences. You can expect deep insights and exciting discussions – and the opportunity for lots of personal exchange – in the largest digital community in the region. We look forward to seeing you there.
Schedule:
18:00 Admission
18:30 Welcome
18:30h – 19:00h Impulse speech Christian Haase
19:00h – 19:30h Keynote speech Alexander Boecker
19:30h – 20:00 Networking
20:00h End of the event
Our host:
We are very happy that this special topic more fire opens its doors for us in the heart of Cologne!
More fire is a Cologne-based online agency that has been "helping great companies grow sustainably" since 2005. The promise: more traffic, more leads, and more sales. And they keep this promise – with sound strategies and professional implementations. And with a really nice bunch of people!
Venue:
Morefire GmbH
Hohenstaufenring 29-37
50674 Cologne
Don't forget to register for the event here!