Blockchain and alternative technologies in autonomous driving passenger cars 2/2.
Blockchain and alternative technologies in autonomous driving passenger cars 2/2.
Welcome to our series of articles about current theses of our students!
Alumnus and head of the E-Commerce Institute Cologne Robin Kracht wrote an outstanding master's thesis on "Blockchain and alternative technologies in autonomous driving passenger cars" as part of her Digital Management studies at the Fresenius University of Applied Sciences in Cologne. The second abstract is presented below. Read the first part here!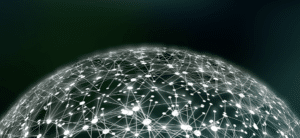 Tangle shows the highest potential
Of the three technologies mentioned above, Tangle is the only one that is quantum computer resistant, i.e. it provides long-term security, has a high transaction throughput and does not estimate direct transaction costs. However, there is a security risk, as there is no immediate validity for transaction transitions. A standard implementation or a standardized interface, to which various manufacturers can connect their own developments, has not yet become established in the automotive industry. Further developments and standardizations are still needed to exploit the potential that the DLT can offer.
Wide implementation possibilities are conceivable
It is also conceivable that, due to the high dynamics and the great leaps in innovation in this market field, an even more suitable implementation option will be published that exceeds all previously developed versions. However, the feasibility of such developments poses a number of challenges. Among other things, the legal framework conditions must be improved and social acceptance must be increased.
Faster market acceptance and spillover effects
However, if a DLT implementation is used, a higher development speed can be assumed. As a consequence, a faster market acceptance or marketability is achieved. As soon as the complex issue of error-free implementation and functionality for autonomous road traffic is solved (in technical as well as legal terms), spillover effects will occur immediately – i.e. transfer to other areas such as air, sea and rail traffic.
A look into the near future
In the coming years, extreme innovative leaps are to be expected. In combination with other IT concepts, DLT will provide a technology to implement topics of robotization and to implement them in society. The combination of the DLT with different application areas of autonomous driving will definitely be used because it will lead to a faster development and opens up economic potentials with regard to transaction, measurement and control costs as well as the tracking of rights of disposal.
Author: Robin Kracht